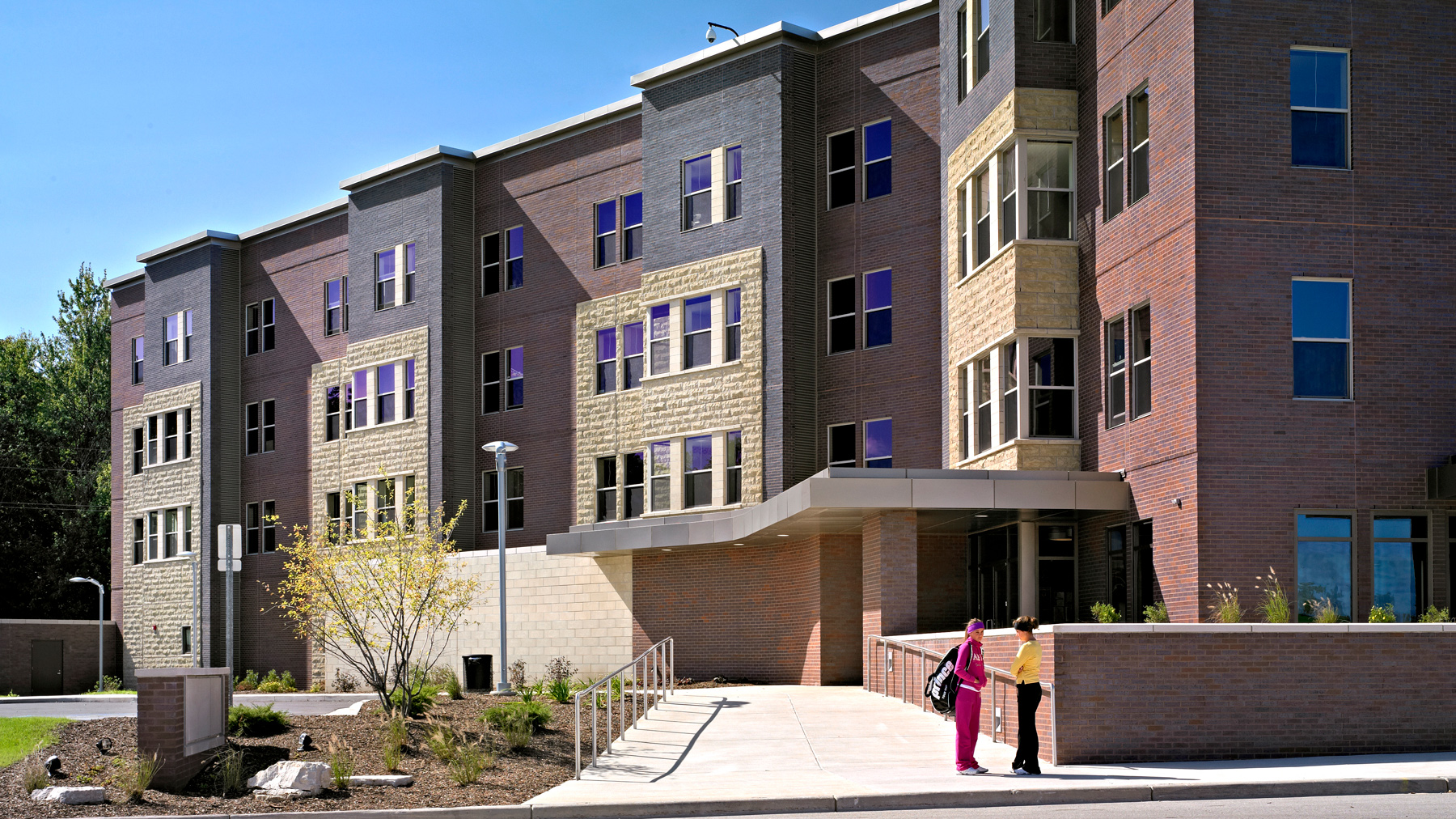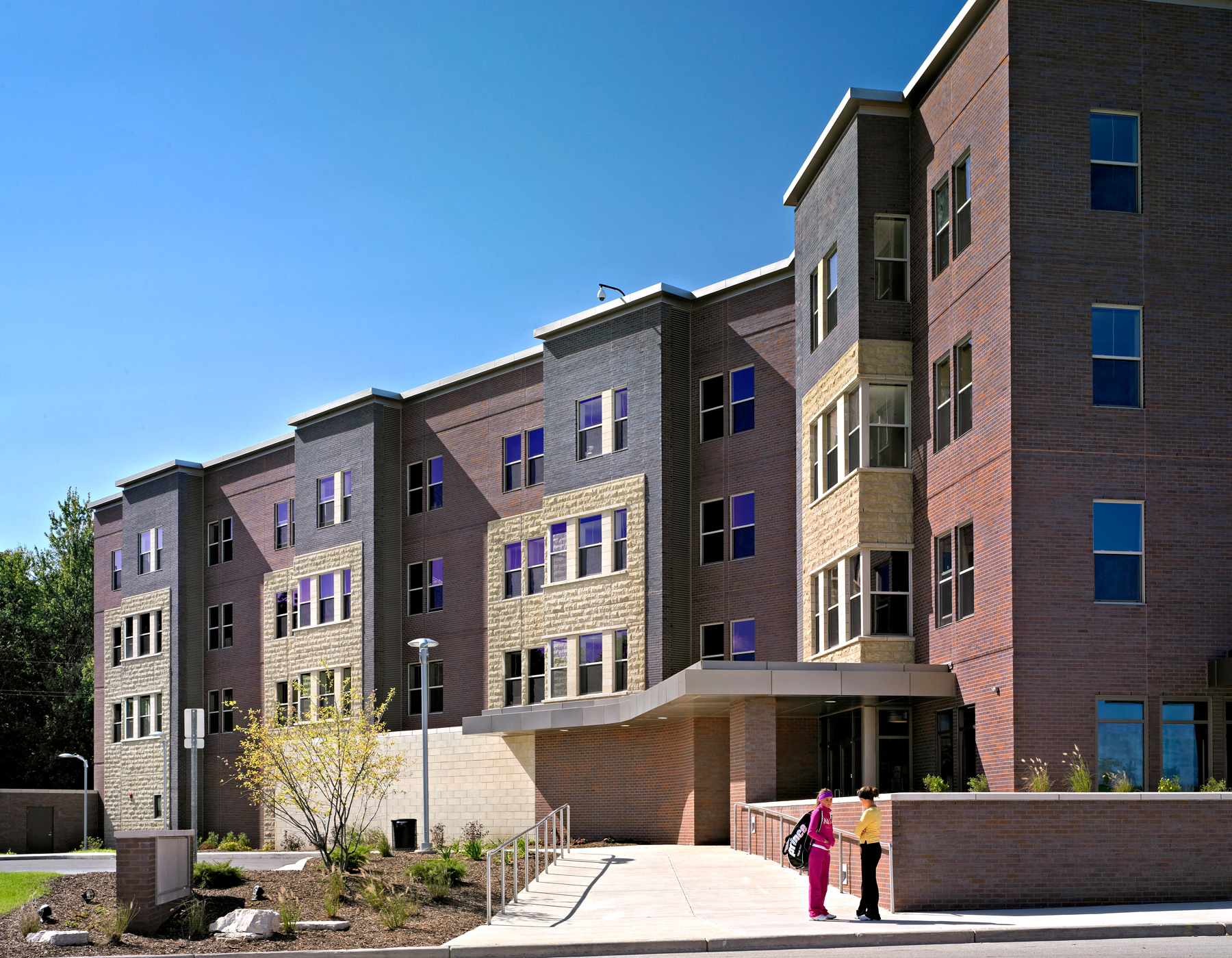 Davenport University South Hall
Davenport University's 300-bed student residence hall features various suite options offering ample light and views of the plaza and pedestrian mall on the surrounding campus. LEED-certified, the student housing building boasts a dining hall with seating for 275, as well as a coffee-house with a staging area and outdoor terrace. This unique and dynamic space offers students a place to relax, socialize, and study close to the nearby academic buildings, the student center/field house, and the adjacent sports fields and green space. 
---
Client Endorsement:
"IA has been a longstanding partner to Davenport, providing exceptional short-and long-range planning and design. In the last eight years, IA has helped design numerous new athletic facilities, housing units, our new Donald W. Maine College of Business building and is currently engaged with the University on its Facilities Master Plan. We look forward to continuing our great partnership into the future, ultimately helping our students Get to Where the World Is Going".
Damon Gonzales, VP for Facilities Management
Grand Rapids, Michigan
123,000 Square Feet
Complete