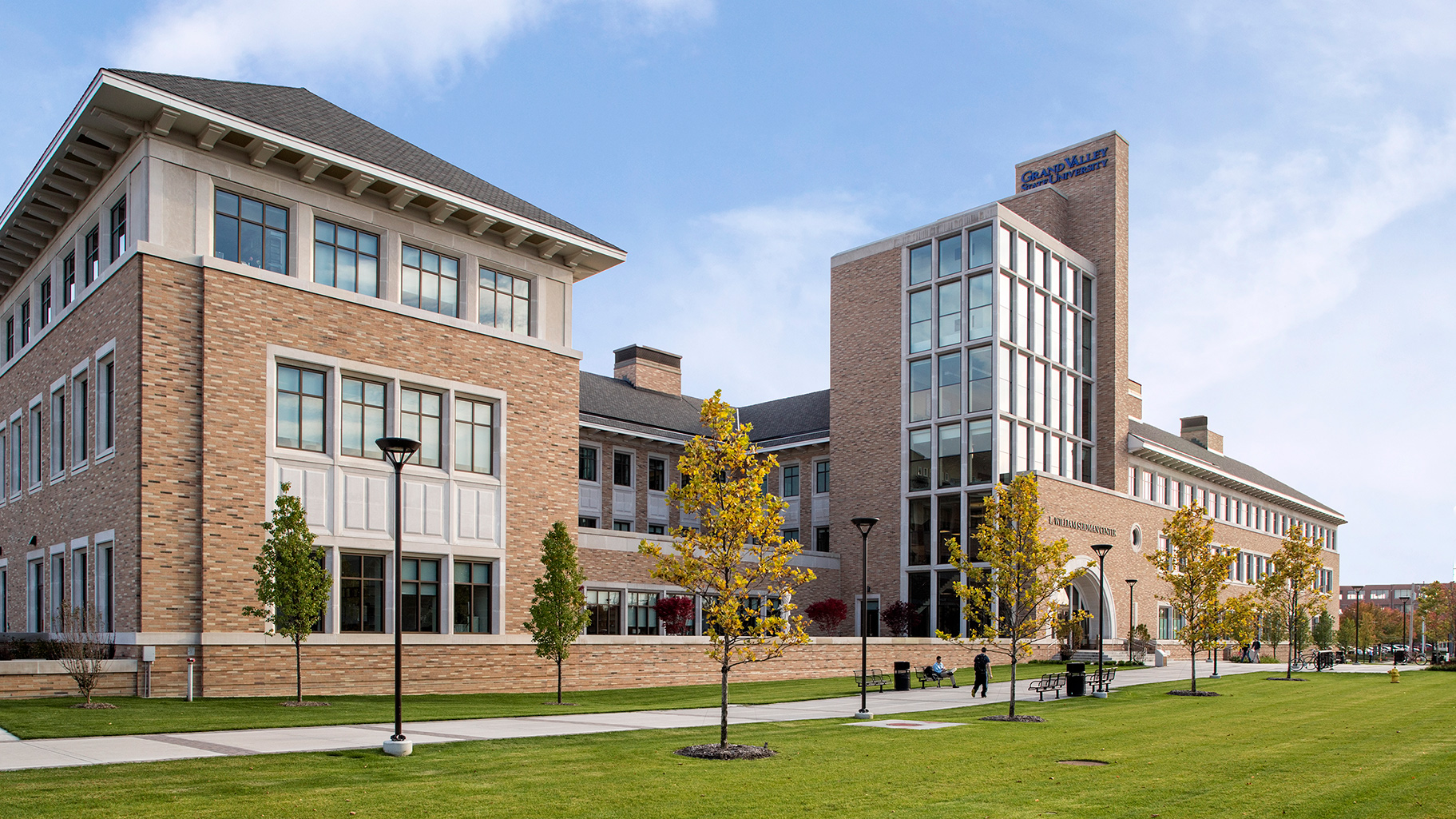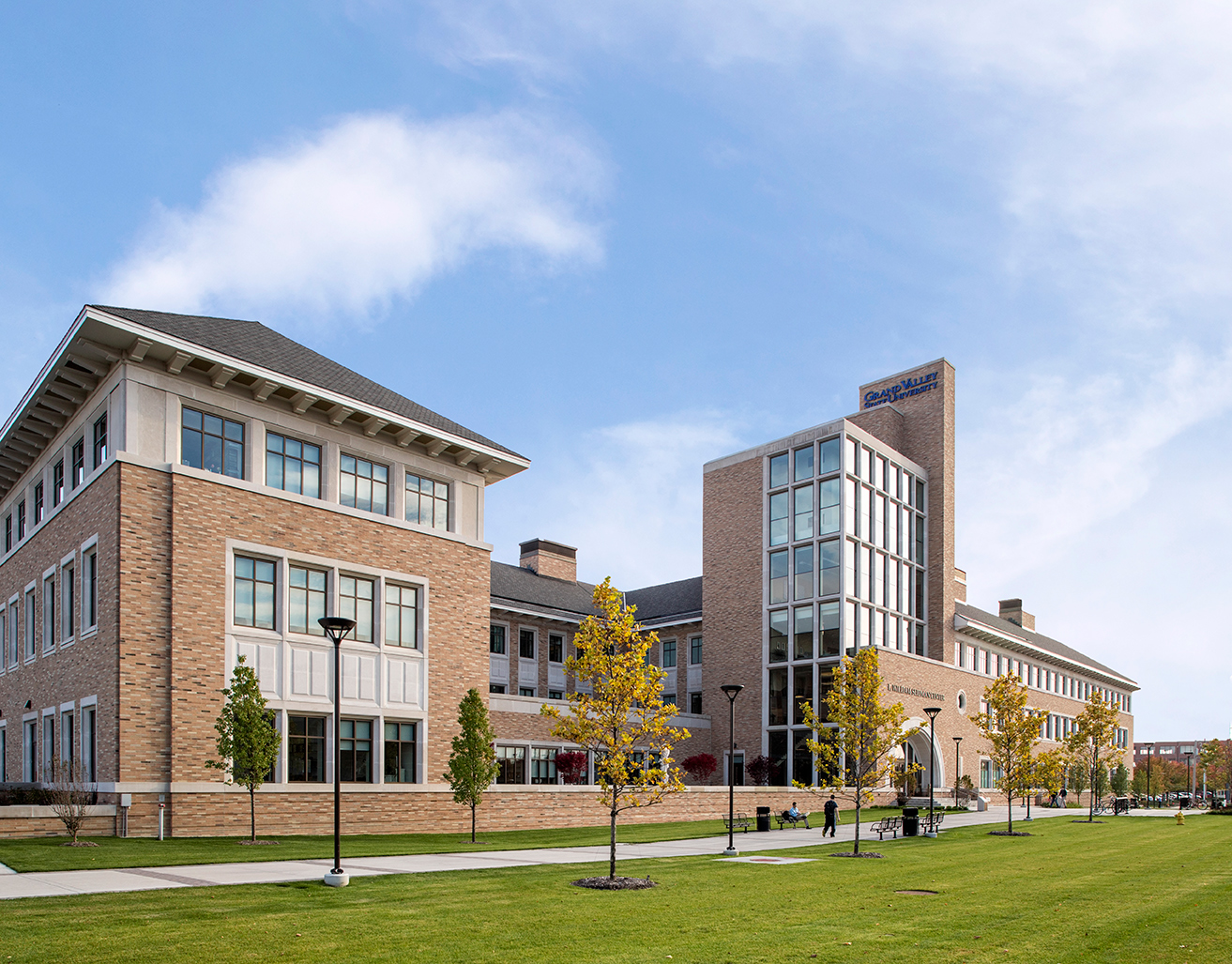 Grand Valley State University Seidman Center College of Business
The L. William Seidman Center houses the GVSU College of Business in its entirety along with all of its outreach programs. Designed to encourage collaboration and improve the educational experience, this iconic building is sited on a previously-developed brownfield site, located less than a mile from the urban core of Grand Rapids. From the earliest stages of design, the project team collaborated to create a truly sustainable building. Efforts included minimizing construction waste as exemplified by the creation of less than a single 12-yard dumpster of trash from the demolition of an existing four-story concrete and brick building and the installation of a deep-foundation system. Site work also included the restoration of a 200-foot section of the Grand River bank. Additional features include an efficient building envelope and HVAC system. The building's narrow floor plate maximizes daylight harvesting by ensuring that every classroom and faculty office has access to outdoor views. 
GVSU calls it a true center for learning, with spaces that include a center for meeting, expositions, seminars, and research — a focal point for all the activities that make the region's companies run successfully and compete effectively in a global marketplace.
---
Client Endorsement:
"GVSU has partnered with Integrated Architecture on numerous projects, including master planning, renovations, and new buildings. IA's design team has been instrumental in providing sustainable and maintainable facilities while also enhancing the student experience on campus, whether it be in the classroom or on the field!"
Scott Whisler, Senior Project Manager Facilities Planning
Grand Rapids, Michigan
11,000 Square Feet
Complete
LEED Gold