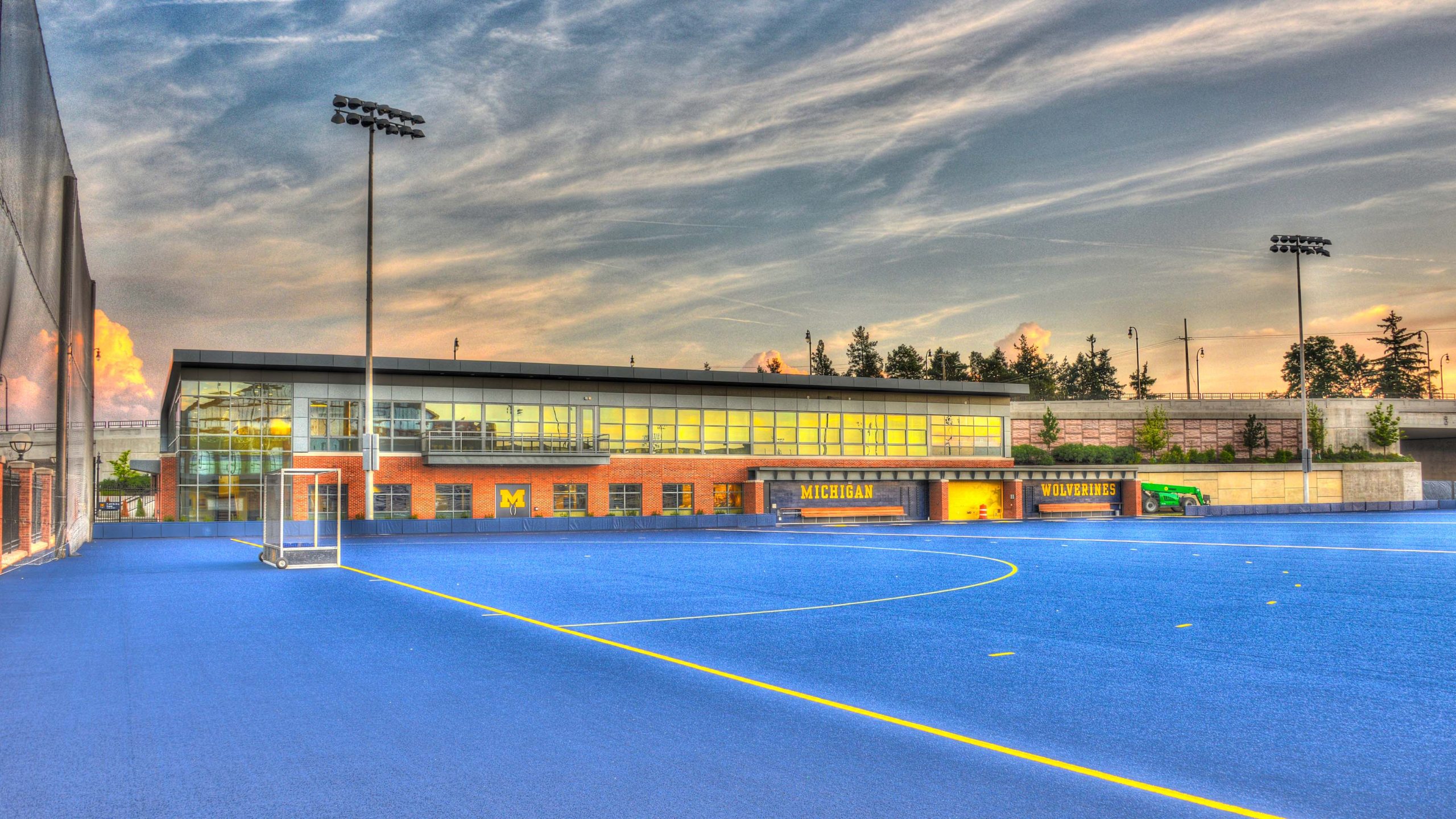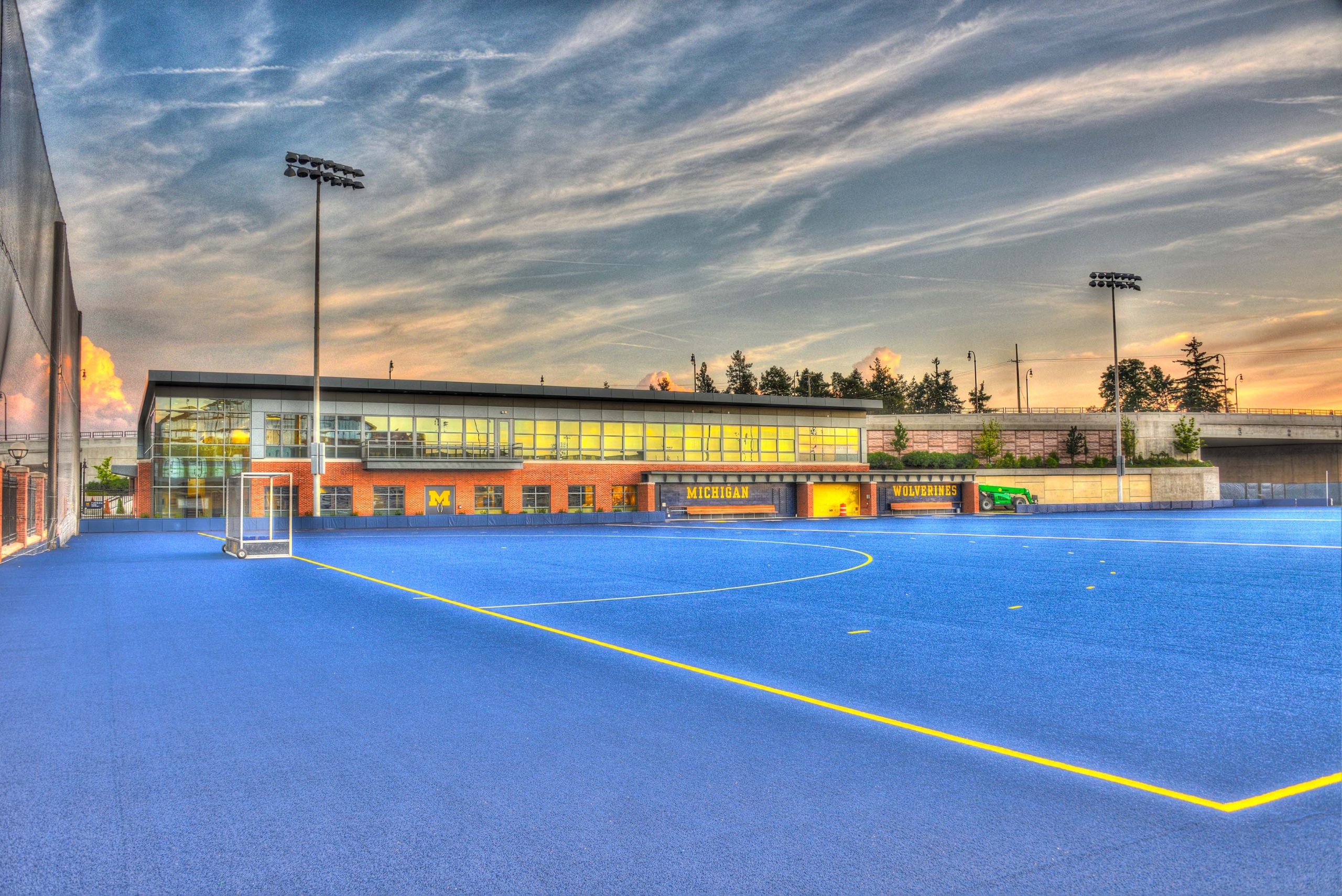 University of Michigan Phyllis Ocker Field Hockey Stadium
The renovated field quickly established itself as a premier field hockey venue by hosting the 2015 NCAA National Championships. Built of the same red brick as Glick Field house it is deftly woven into the fabric of the University of Michigan Athletic Campus. Located south of the football practice fields and north of Stadium Blvd., the project included the replacement of the existing South Ferry Field Locker Rooms, the construction of a new 1,500-seat grandstand | ticket | concession | restroom building and new turf on the historic Ocker Field.
The Team Center opens onto State Street, enhancing the visibility of Michigan's elite program with a two-story open lobby housing the Field Hockey Hall of Fame. The Center also accommodates training facilities, team rooms, and lockers for players, officials and coaches. The second floor offers unrestricted views of Ocker field creating an efficient structure for game day operations, the press box | broadcasting booth, and coaches' offices. The Ocker Field renovation also included a new scoreboard and field lighting.
Ann Arbor, Michigan
13,000 Square Feet
Complete