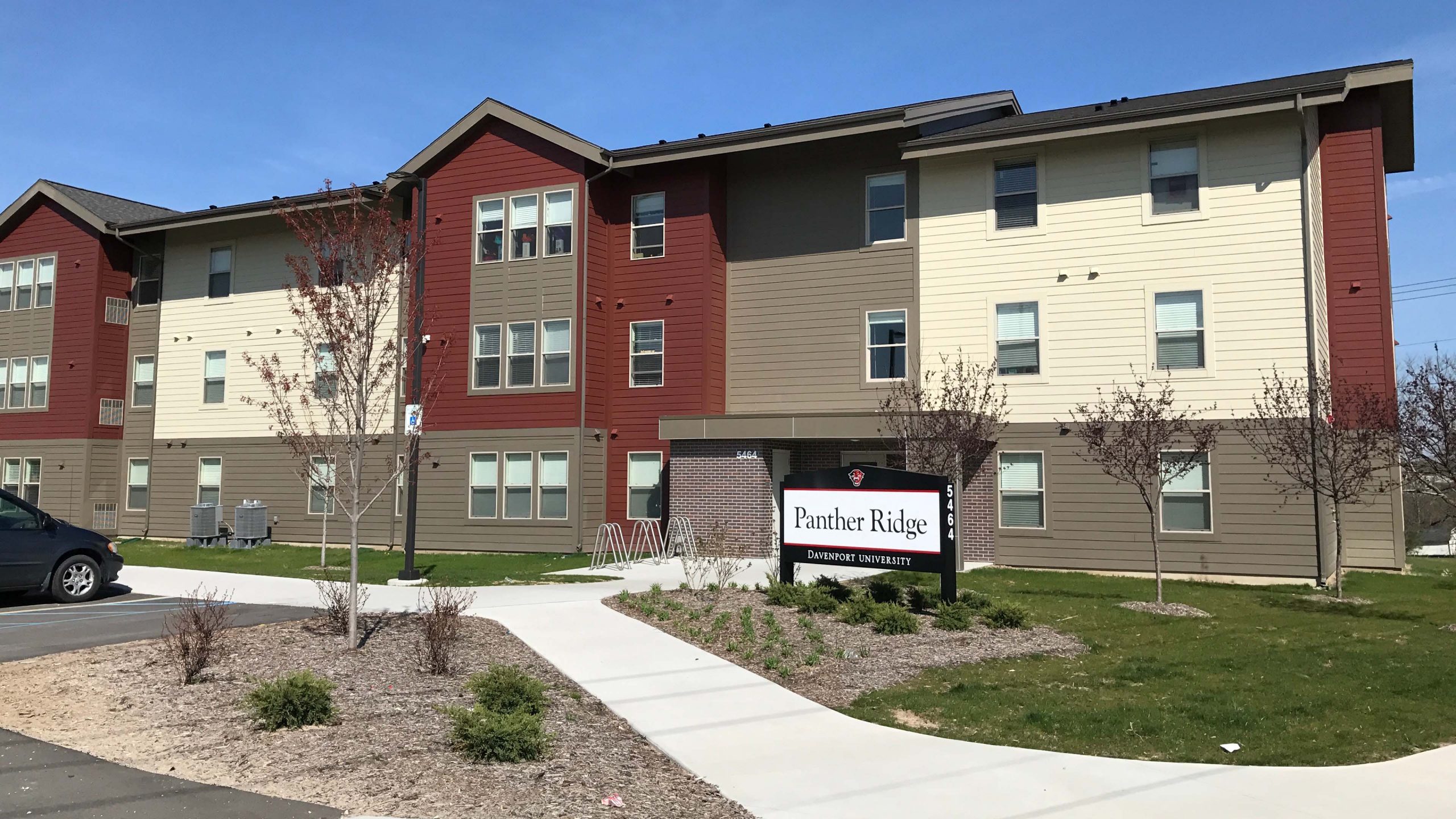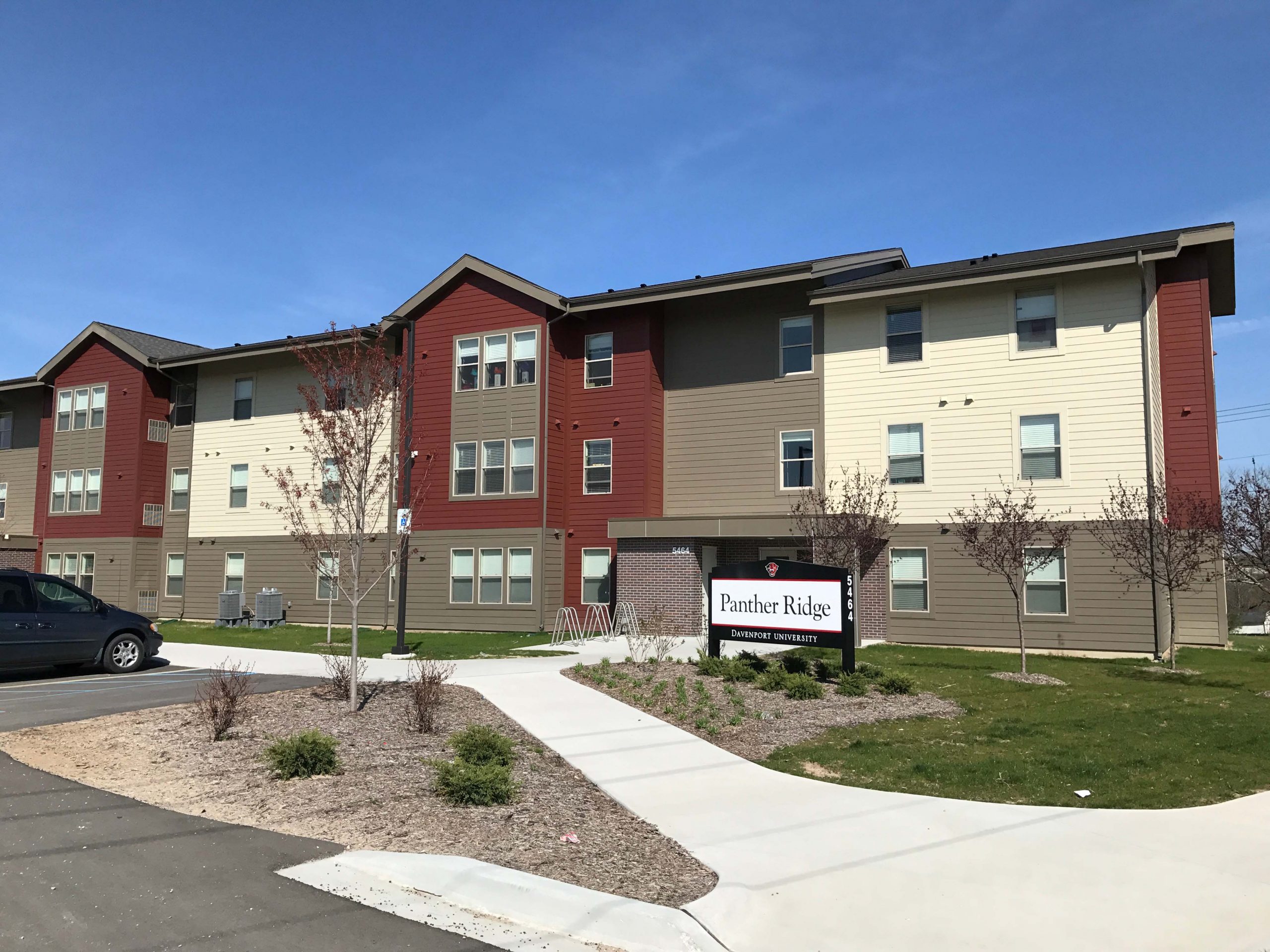 Davenport University Panther Ridge
Davenport University's (DU) Campus Master Plan includes creating a variety of residential communities for the student wishing to live independently, while still enjoying the convenience of living on/near campus. From the traditional residence halls to apartment-style living DU's vision is to meet student market demand and accommodate growth with forward thinking housing options for the 21st-century student.
The newest addition to DU's campus housing is the Panther Ridge Housing Complex. The complex is master planned for four apartment-style residential buildings adjacent to the Lettinga main campus. Phase 1 completed in 2016 is 23,000 square feet and currently houses 64 DU students. Two additional three-story buildings comprised of 23,000 square feet each contain 18 suites per building, housing up to 130 students total. The apartments are suite style, with three and four bedrooms units with a bathroom for each bedroom and a shared living room, kitchen and washer and dryer. The units are fully furnished. Students love the abundance of natural light, modern looking furniture and fixtures, and interior decor not typically found in traditional residential housing.
Grand Rapids, Michigan
3 Buildings, Each 23,000 Square Feet
Complete