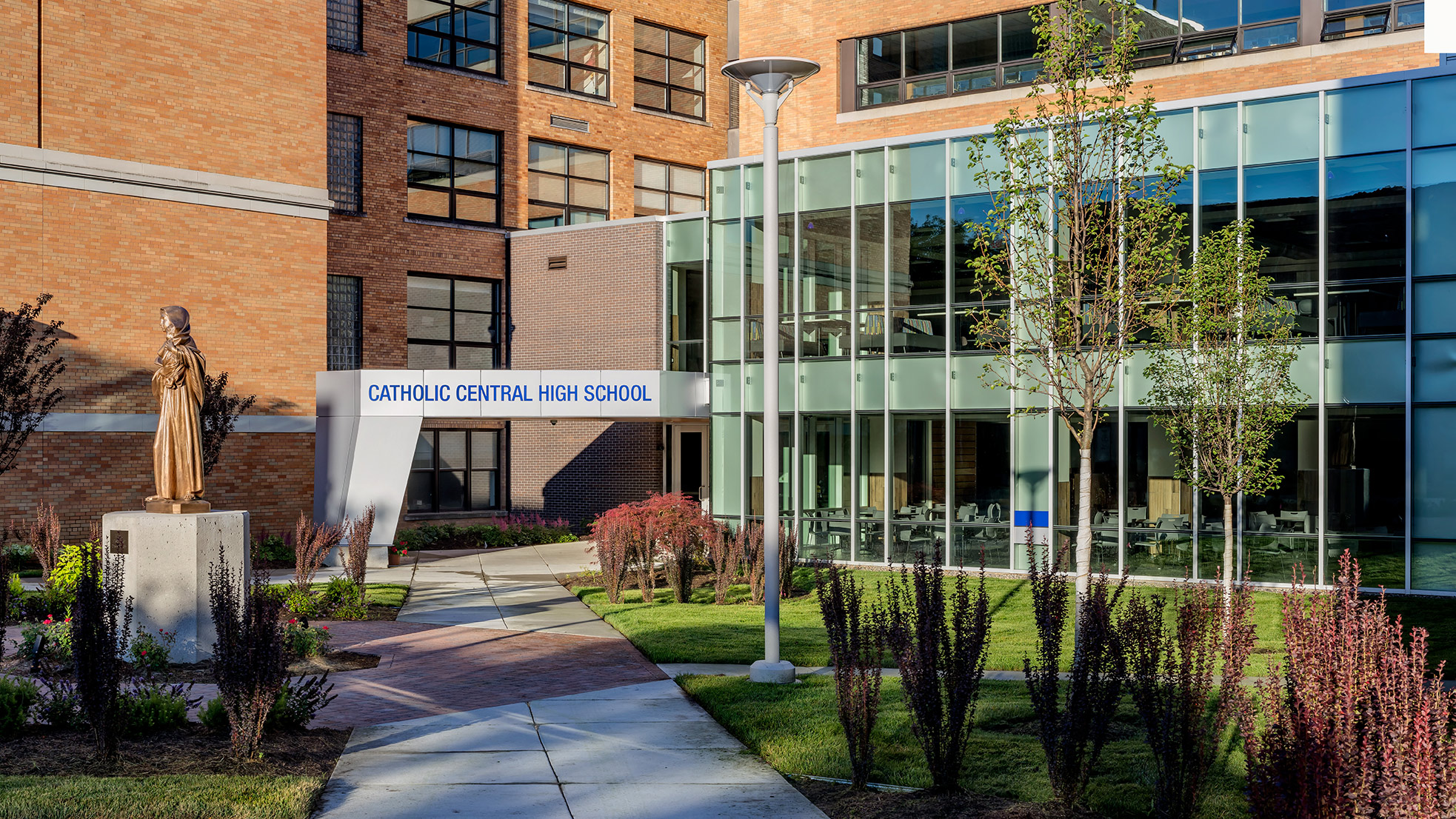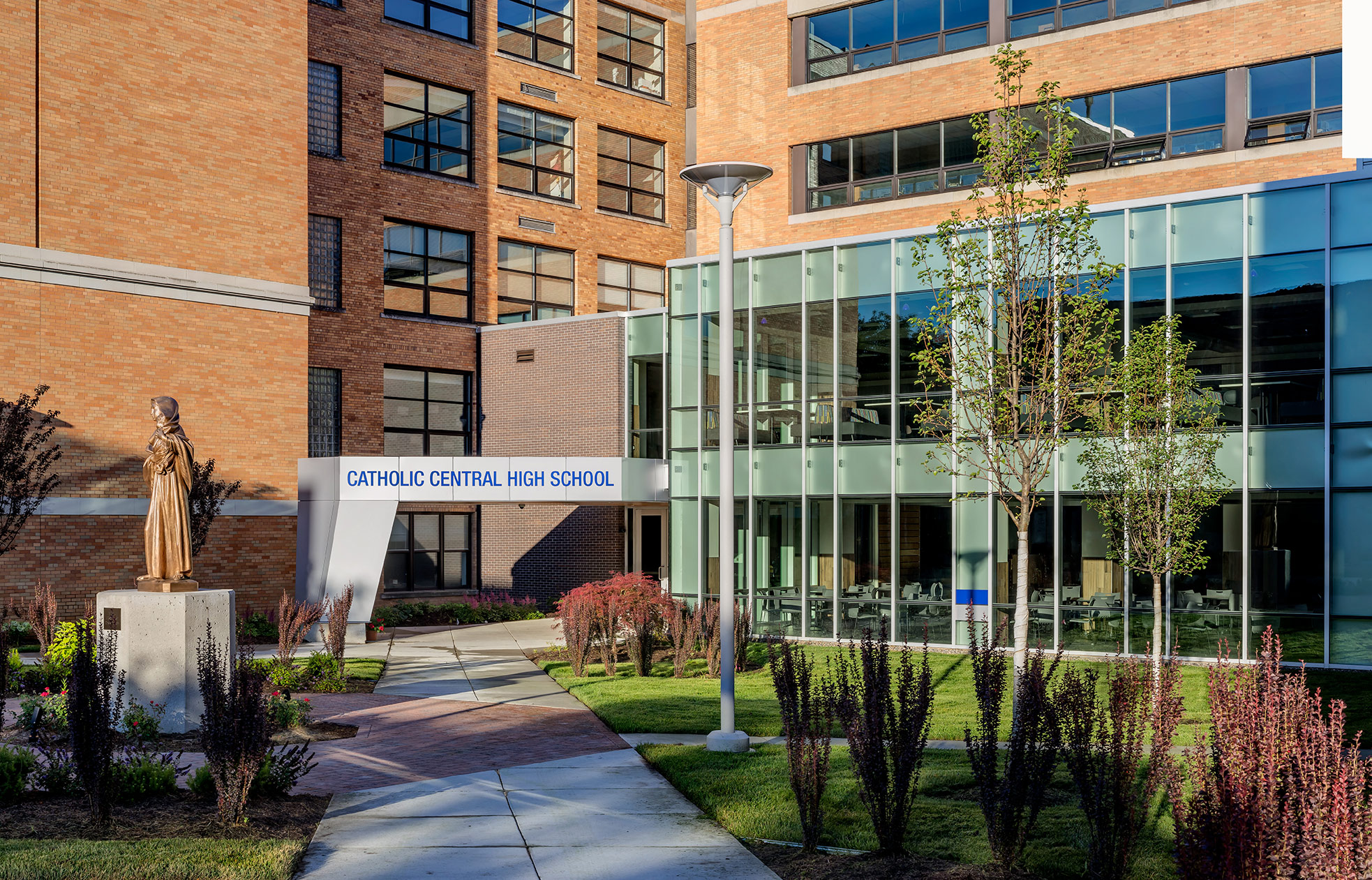 Catholic Central High School
Catholic Central High School established in 1906 is a college preparatory high school located in downtown Grand Rapids. With a focus on 21st-century learning, the school's objective was to enhance its current campus adding technology savvy collaborative environments that support its Science, Technology, Engineering, Arts, and Mathematics (STEAM) Program. STEAM, a movement in K-12 education acknowledges the interconnectedness of the disciplines in supporting a student's life and career in the 21st century.
Catholic Central's campus consists of three buildings with a pedestrian mall. New construction includes the addition of a building entry and entry canopy, offering a safer environment for students, with one main entry to the building and more secure access points. A two-story addition to the cafeteria includes more commons space for collaboration, dining and presentations, a ramp, and building connector. A third-story addition to the current math and science building makes room for classrooms and labs. The renovation also includes the rework of the administrative offices, admissions offices, and counseling offices, and a new servery, so that all students can eat at one time. Re-purposing of the 2nd-floor math and science classrooms to biology and chemistry labs, refresh of the 3rd and 5th-floor classrooms and restrooms.
Grand Rapids, Michigan
22,000 Square Feet
Complete