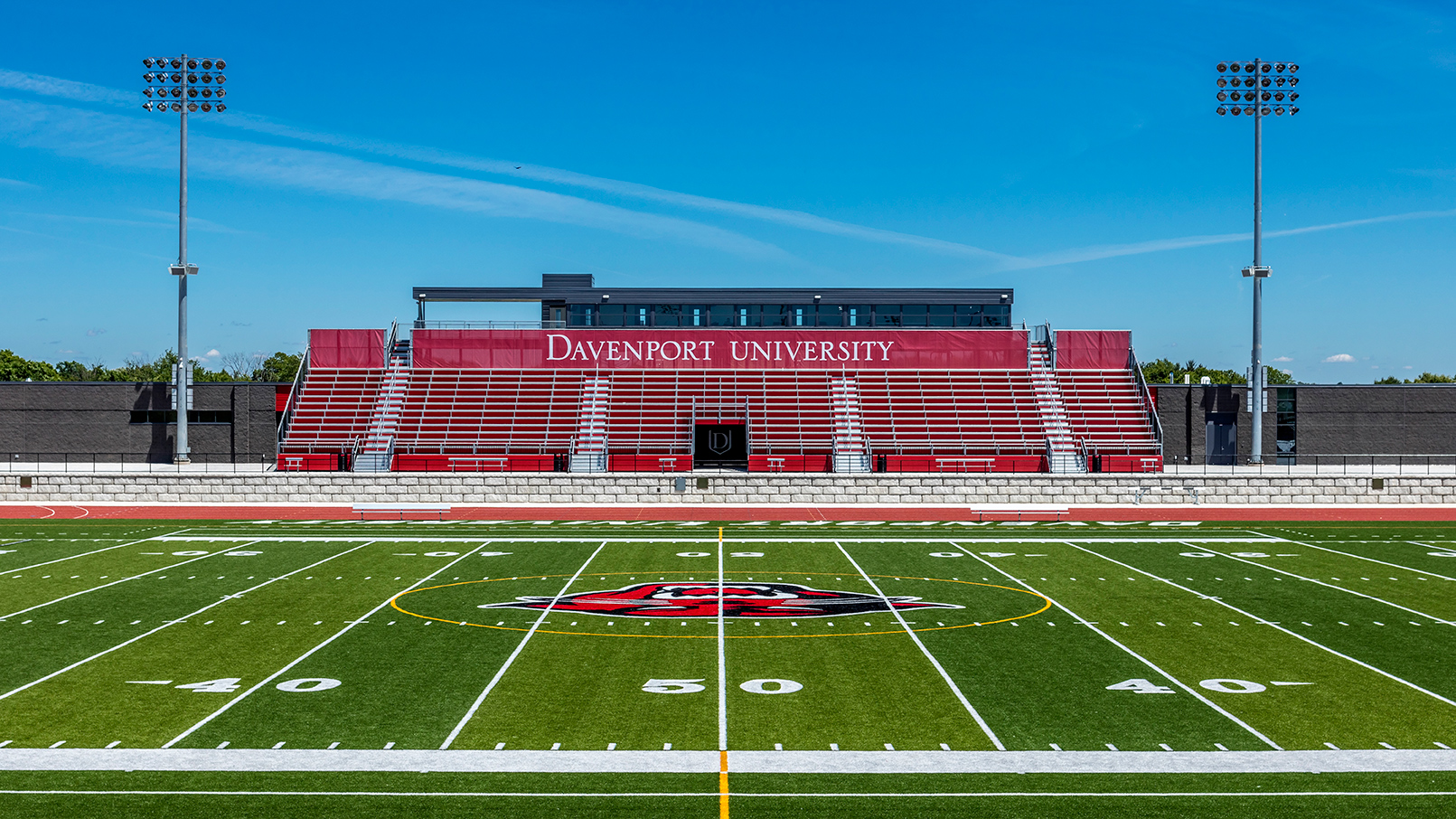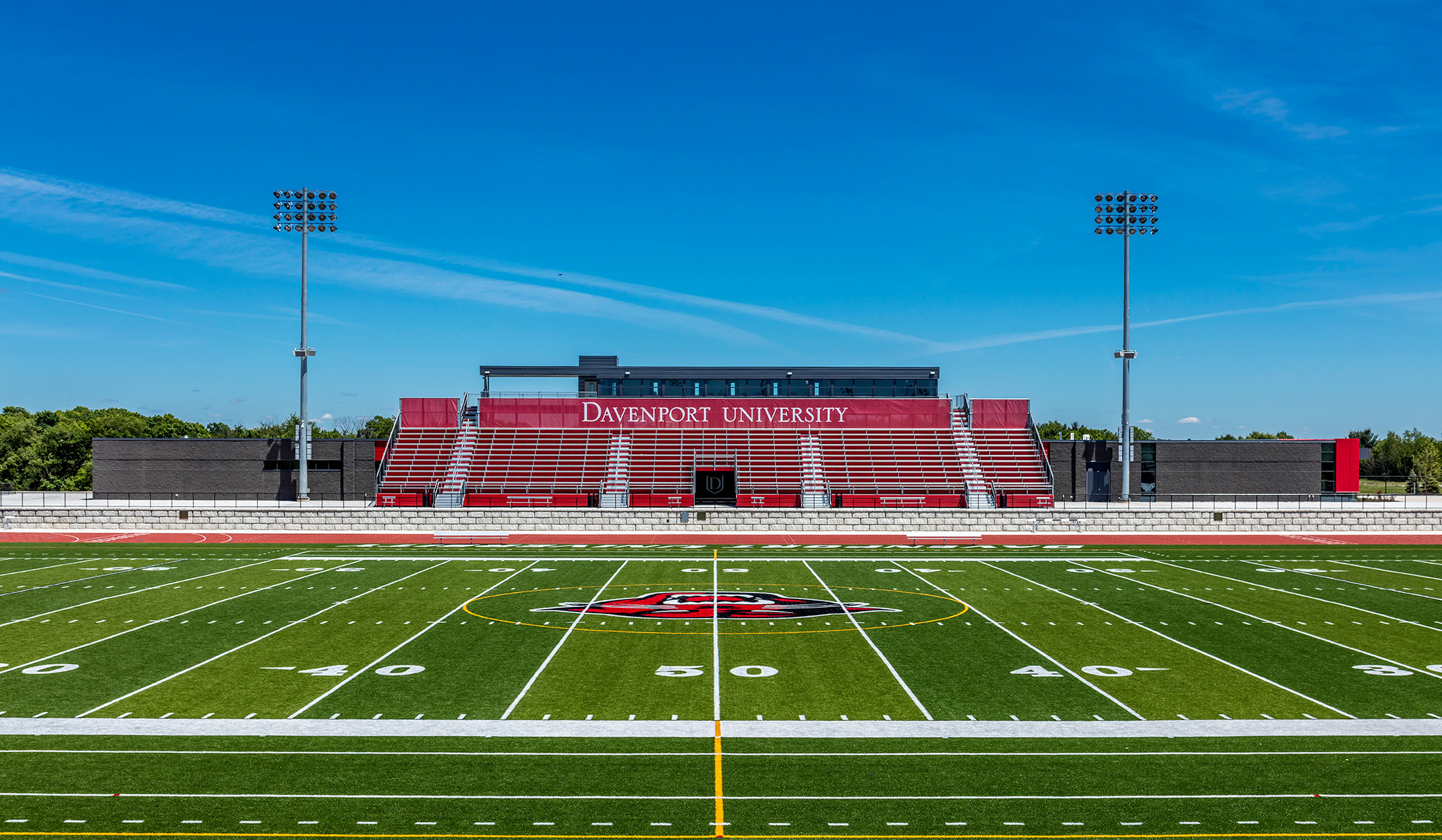 Davenport University Farmers Insurance Athletic Complex
Davenport University's outdoor sports complex provides a home base for baseball, softball, and tennis. Phase I of the complex includes eight tennis courts, a baseball/softball venue with seating for 200 and 100 spectators, respectively, as well as practice space, lockers, press box entry plaza, and parking for 110 cars. Phase II is the construction of the football, soccer and rugby fields, a track and field, small bleacher complex, ticket /concession/storage buildings. Phase III includes home field bleachers, and a 25,000 SF athletic support building with coaches' offices and training/locker facilities.
---
Client Endorsement:
"IA has been a longstanding partner to Davenport, providing exceptional short-and long-range planning and design. In the last eight years, IA has helped design numerous new athletic facilities, housing units, our new Donald W. Maine College of Business building and is currently engaged with the University on its Facilities Master Plan. We look forward to continuing our great partnership into the future, ultimately helping our students Get to Where the World Is Going".
Damon Gonzales, VP for Facilities Management
Grand Rapids, Michigan
Phase 1: 22.5 Acre Athletic Complex
Phase 2: Multi-Sports Field Expansion
Phase 3: Bleacher, Building Addition
Complete