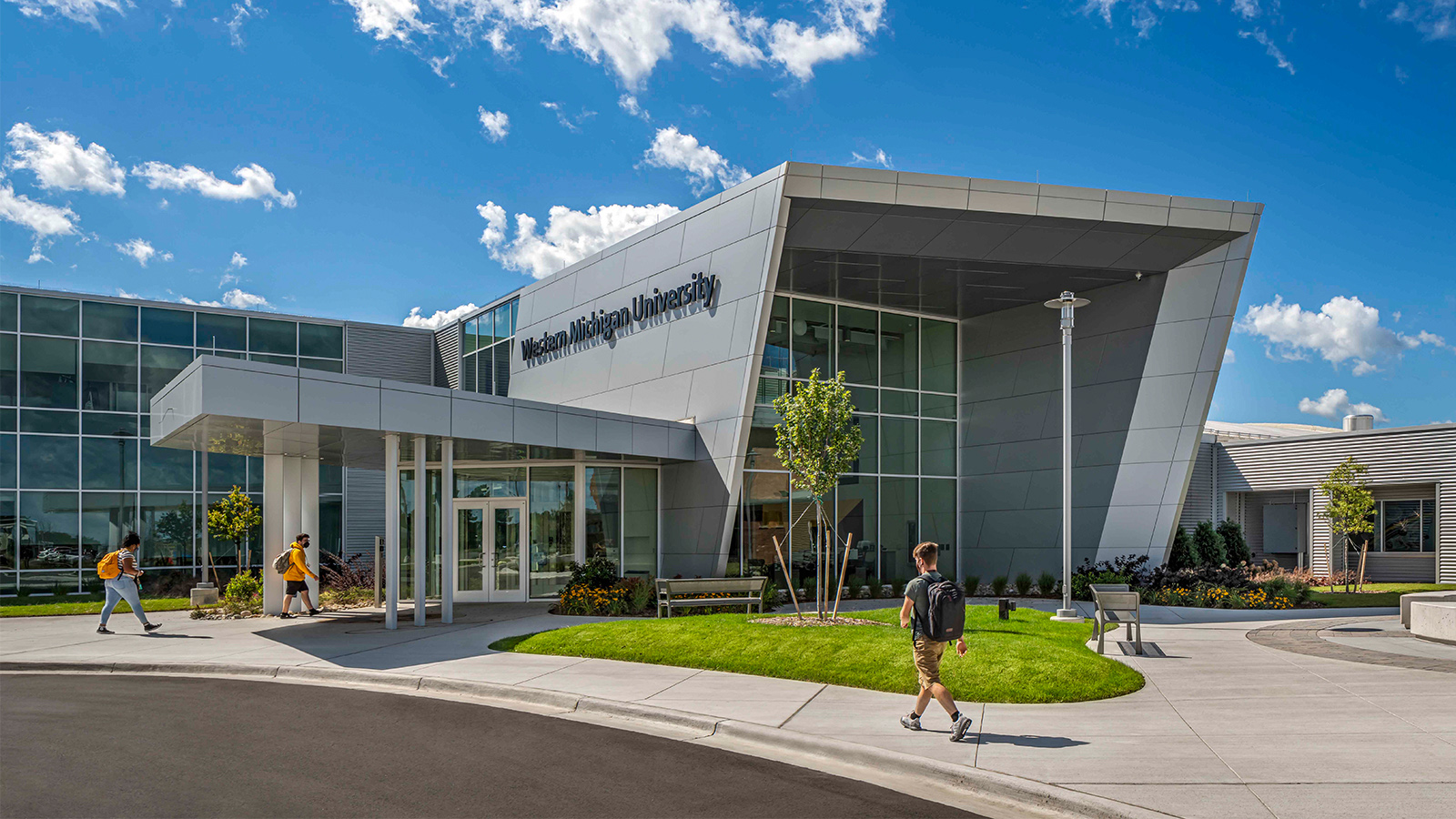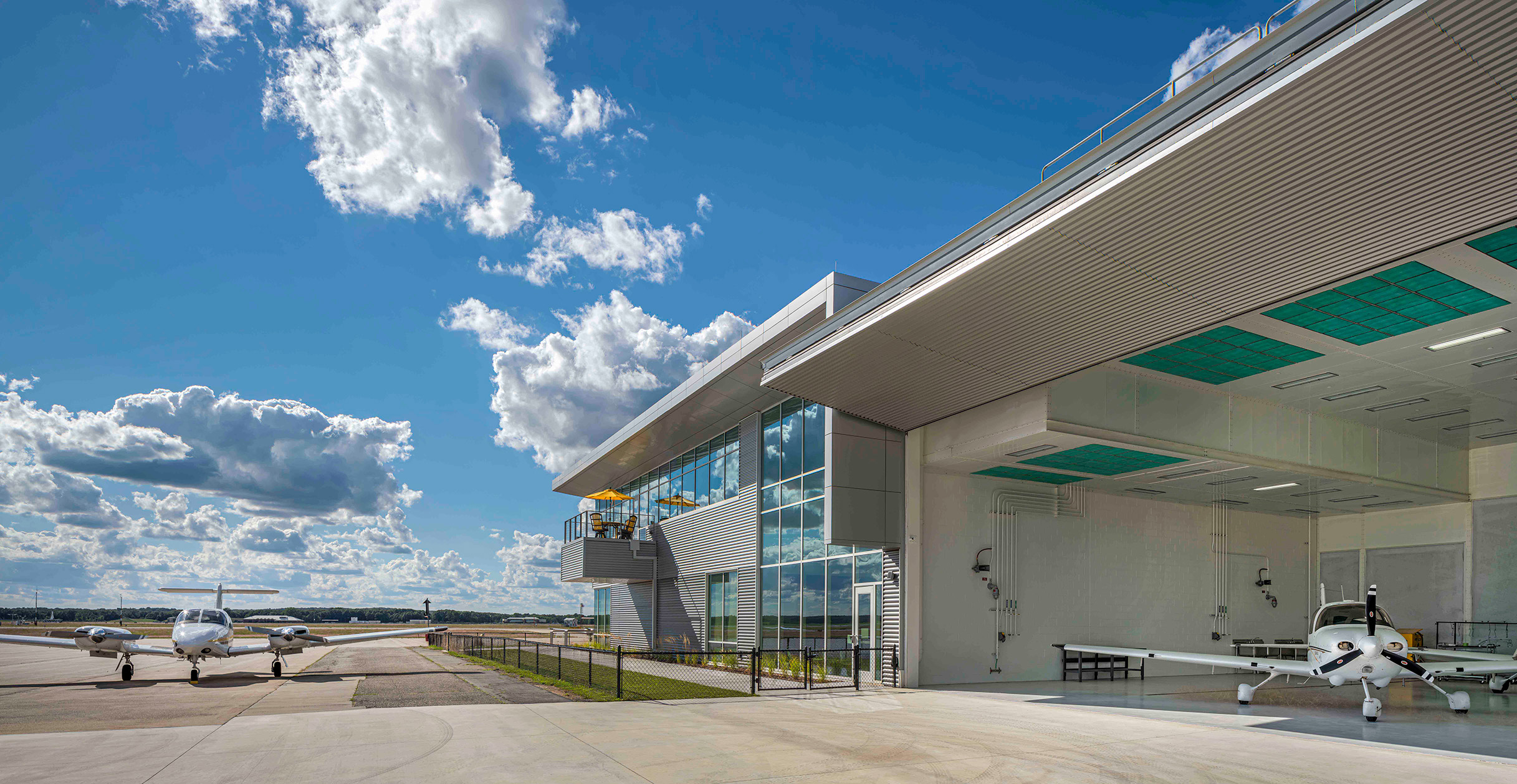 Western Michigan University Aviation Education Center
Western Michigan University (WMU) College of Aviation's addition and renovations allows the University to prepare more students for the future demands of the aviation industry. The College offers majors in Aviation Flight Sciences, Aviation Science and Administration, and Aviation Maintenance Technology and is focused on helping meet the explosive demand for new industry personnel.
The expansion allows the College, now at capacity with more than 870 students, to continue to prepare much-needed young professionals. The renovation and addition also addresses current energy use deficiencies, improve safety initiatives, address accessibility issues, and meet new technology needs.
---
Client Endorsement:
"The renovation and expansion of the Aviation Education Center was incredibly important because it finally allowed our facilities to catch up with the quality of our programs. Since perception is often regarded as reality, it was important for our new building to reflect the quality that the Western Michigan Aviation College of Aviation has become known for world-wide. Since its opening, it is common for our industry partners to refer to the building as, 'the best aviation facility in the country!' The IA team listened to our students, faculty, and staff and created a facility where people can celebrate accomplishments, gather together, and learn in collaborative spaces.
Dave Powell,
Dean Emeritus
Battle Creek, Michigan
62,000 Square Feet
Complete
LEED Silver