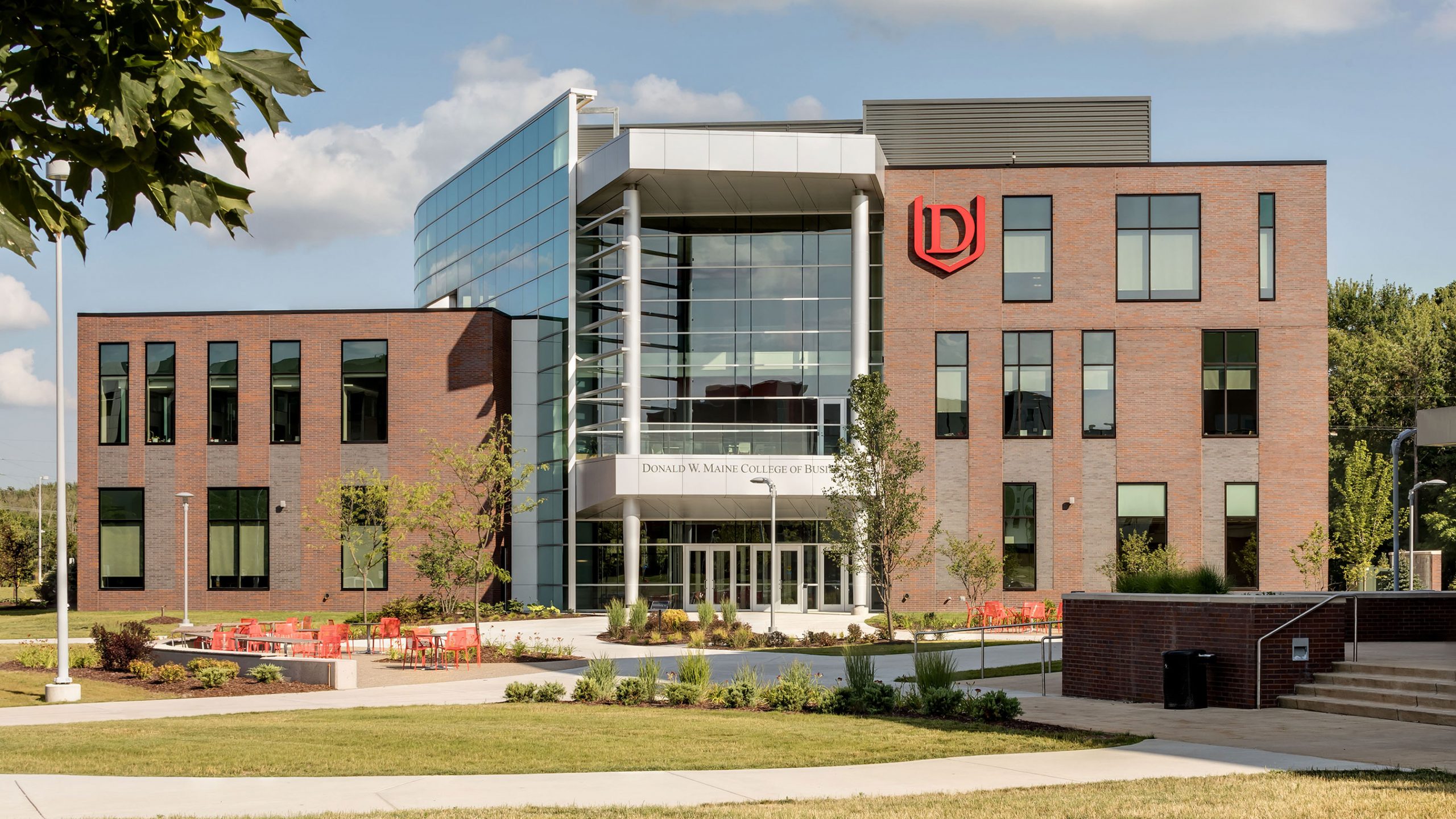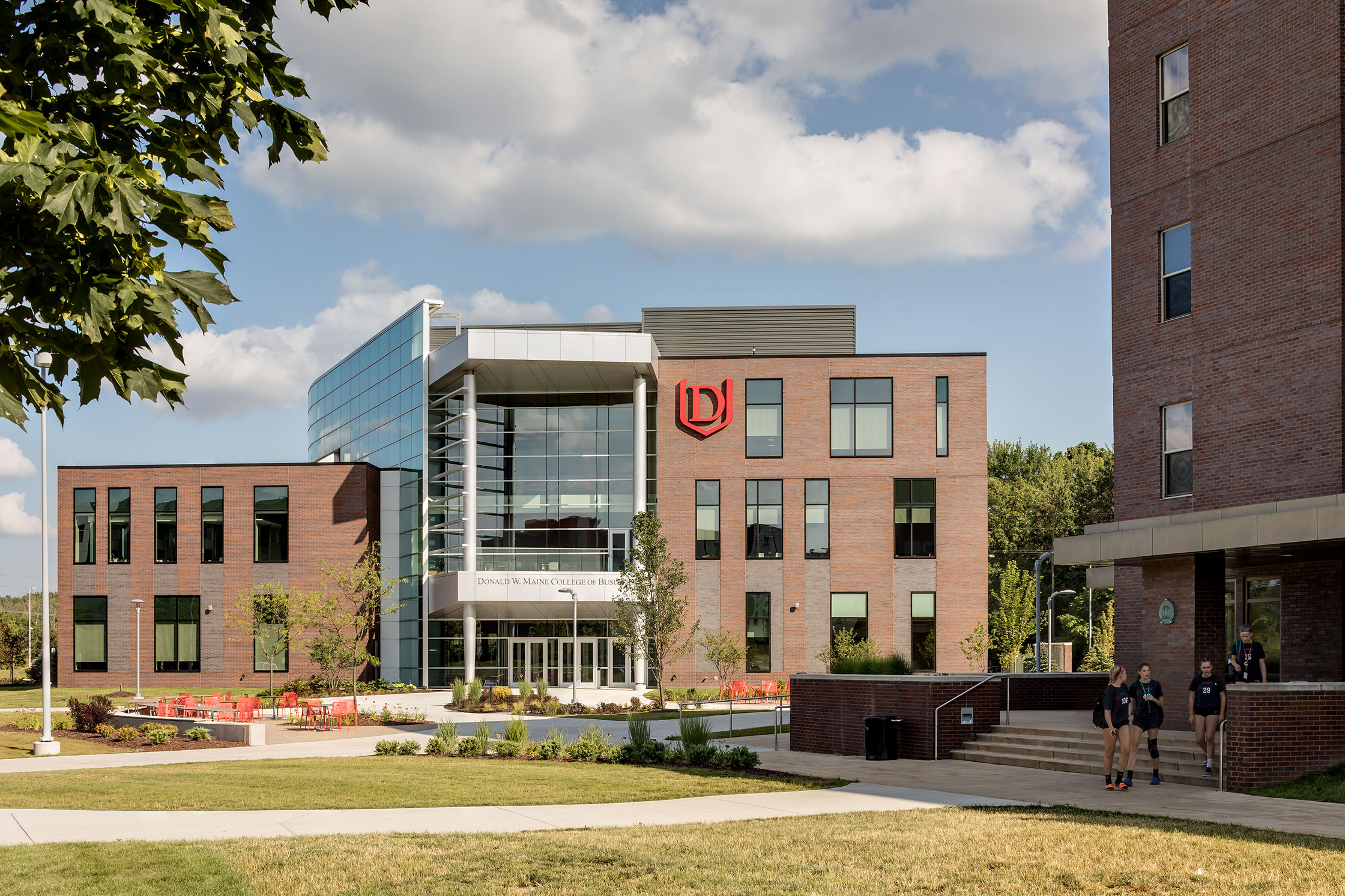 Davenport University Donald W. Maine College of Business
The Donald W. Maine College of Business (COB) building uses the design tenets found in progressive corporate environments such as flexibility and collaboration, to create energetic spaces that support the learning process. The building's design is meant to reflect the corporate business environment students will experience when they graduate. The building features more than 20 classrooms, a central hub for students to study and interact, an open-office environment for faculty members, and a capacity to house up to three companies in the business accelerator program within the Center for Entrepreneurship. The COB maintains optimized flexibility for the future through the use of a Raised Access Floor (RAF) system. Not only does this system provide underfloor access to power and data systems, but it also contains the air distribution network for the building — a benefit in user control and optimal thermal zoning for students and faculty.
---
Client Endorsement:
"IA has been a longstanding partner to Davenport, providing exceptional short-and long-range planning and design. In the last eight years, IA has helped design numerous new athletic facilities, housing units, our new Donald W. Maine College of Business building and is currently engaged with the University on its Facilities Master Plan. We look forward to continuing our great partnership into the future, ultimately helping our students Get to Where the World Is Going".
Damon Gonzales, VP for Facilities Management
Grand Rapids, Michigan
60,000 Square Feet
Complete
LEED Silver