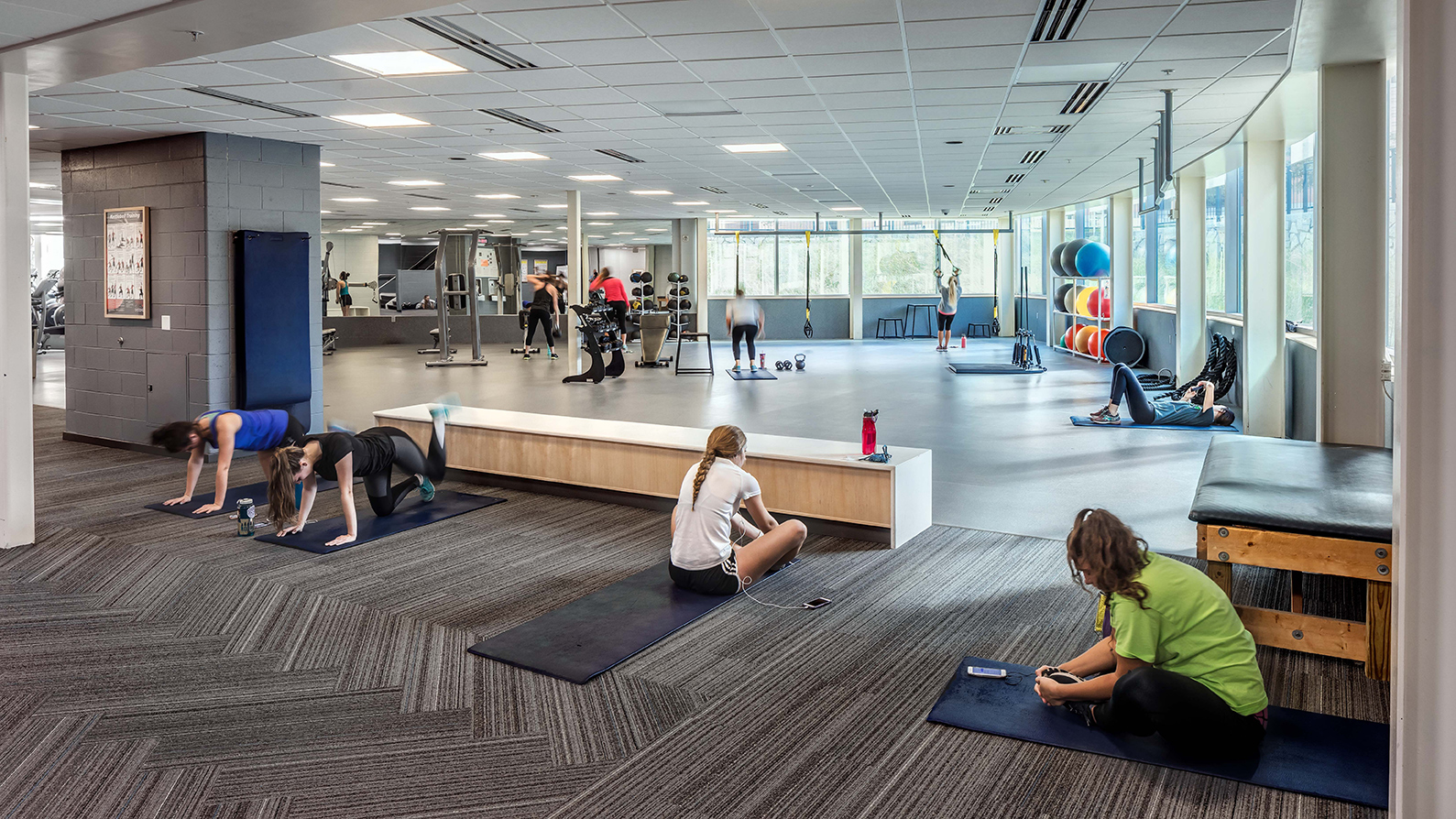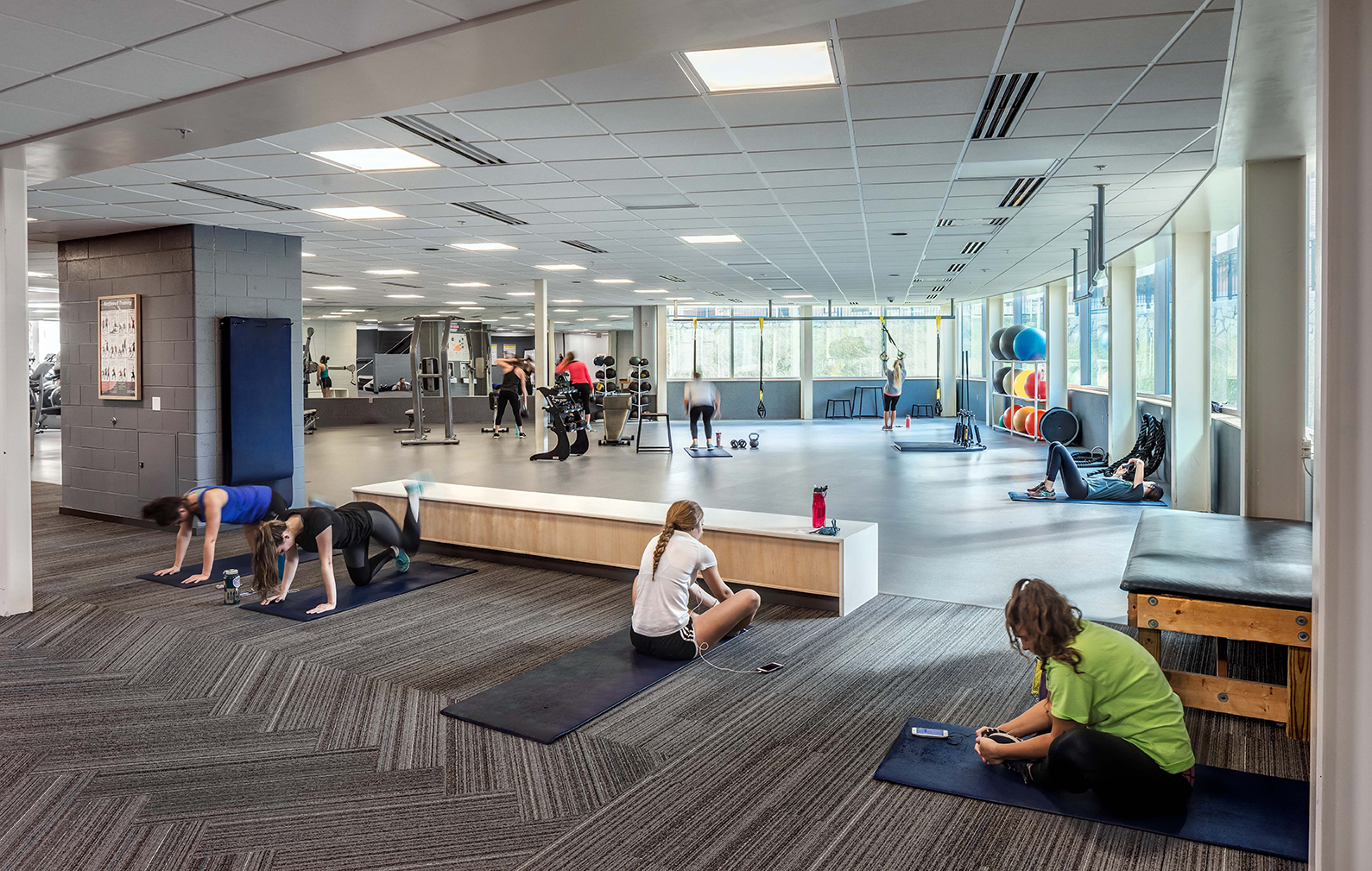 Grand Valley State University Student Recreation Center
The Grand Valley State University (GVSU) Student Recreation Center offers a wide variety of recreational, wellness, competitive, and educational resources that help support GVSU students' physical and mental well-being. The center includes exercise space and recreational courts, and many more amenities that complement the Athletic and Recreation Department's mission to provide the GVSU community with quality facilities that promote a healthy lifestyle through academics, competitive athletics, fitness, and recreation. 
This project included renovations to the existing recreation center space, as well as a two-story 52,000 square foot addition that created more space for cardio, selectorized weight lifting equipment, and free weights as well as a new entry, locker rooms, offices, and a three-court gymnasium. Integrated Architecture was the Architect and Engineer of Record providing Architecture, MEP, Structural Engineering, Interior Design, and LEED Management services.
---
Client Endorsement:
"GVSU has partnered with Integrated Architecture on numerous projects, including master planning, renovations, and new buildings. IA's design team has been instrumental in providing sustainable and maintainable facilities while also enhancing the student experience on campus, whether it be in the classroom or on the field!"
Scott Whisler, Senior Project Manager Facilities Planning
Allendale, Michigan
25,000 Square Foot Renovation
50,453 Square Foot Expansion
Complete