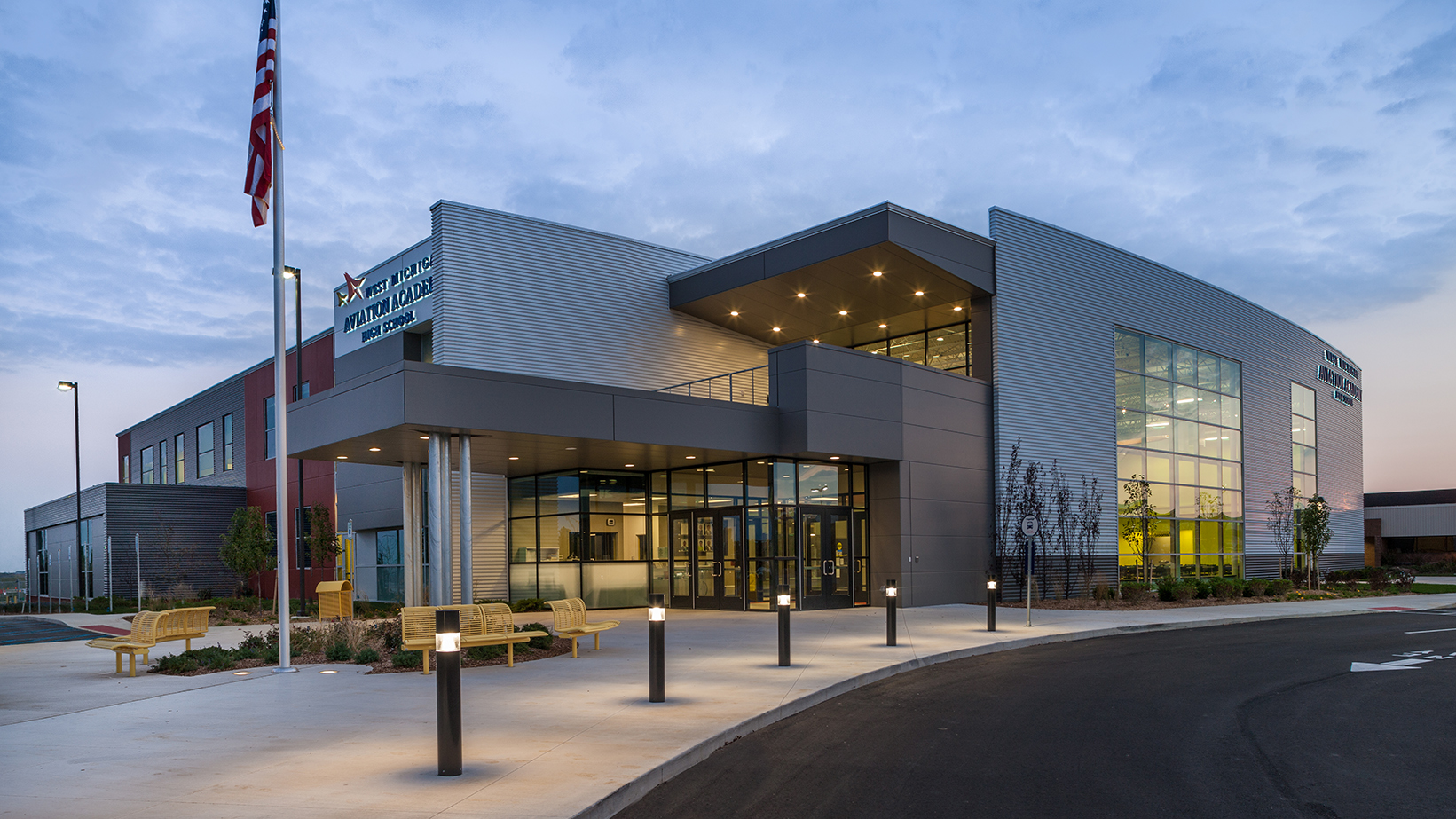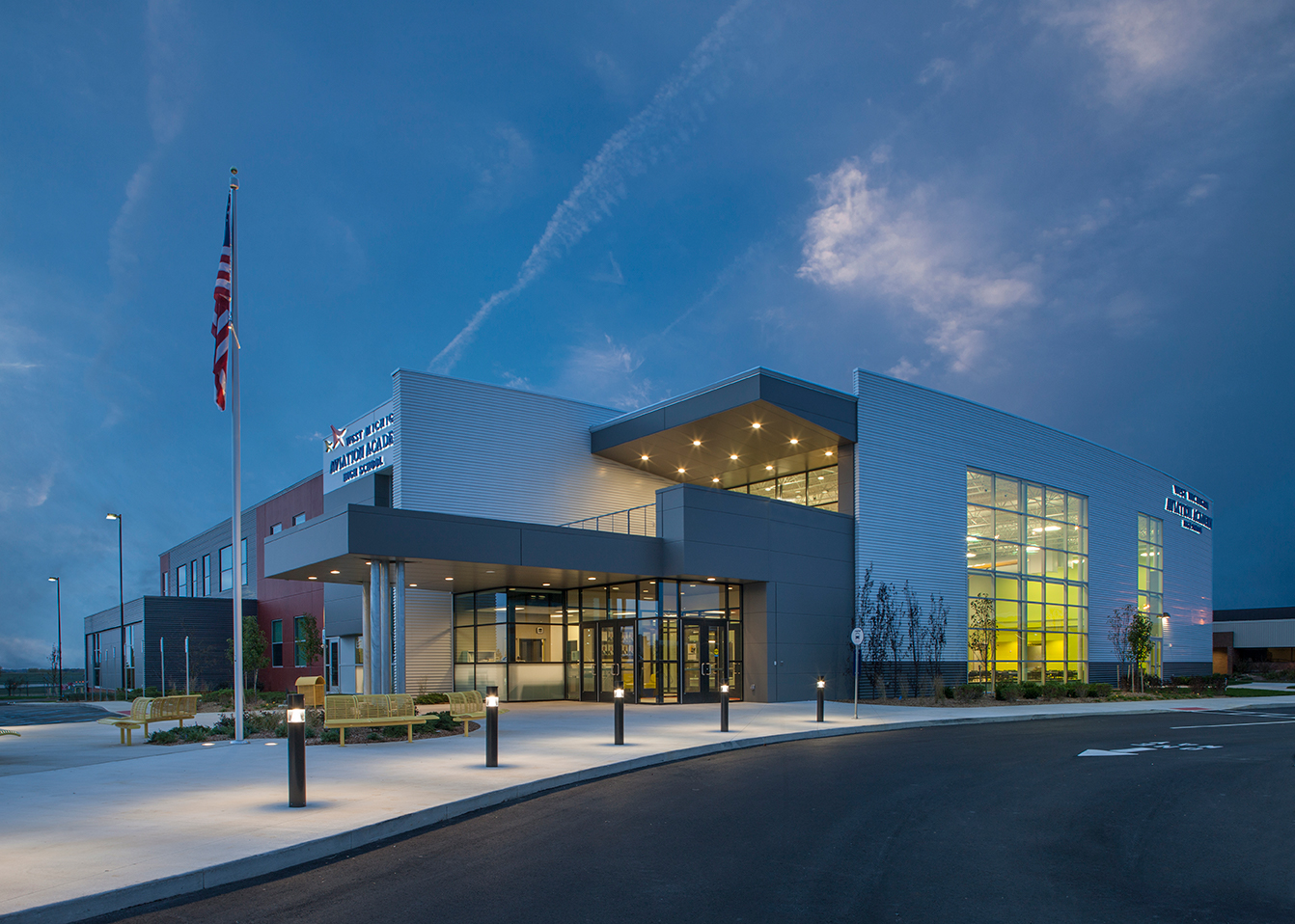 West Michigan Aviation Academy (WMAA)
The West Michigan Aviation Academy (WMAA) mission is to provide a rigorous educational program through an aviation focus preparing students for unlimited opportunities, including college achievement, career success, and engaged citizenship. Using the Gerald R. Ford International Airport as its learning lab, the WMAA opened its doors in 2010. With the school offering a new, challenging way to learn, WMAA tasked Integrated Architecture with creating an exciting, expandable learning environment from an existing office building located in the airport office park.
Phase 1 set the stage with bold aviation graphics, runway style directional signage and hanger door architectural elements that transformed an existing single-story office building into inspirational, educational space. Phase 2 included a simple structure that increased the school's footprint by 1/3, allowing it to accommodate a new freshman class. Phase 3 established the school as a landmark institution with a two-story, 47,000 square-foot eye-catching addition that includes an open, window-filled commons area with an actual Piper Cub suspended from the ceiling. Phase 3 and 4 features a new gymnasium, fitness area, high-tech classrooms, science labs, administrative offices, food service, and outside flight observation deck where students can view fly-bys, take-offs, and landings. 
---
Client Endorsement:
"IA exhibited patience and understanding of our schools' vision and mission and incorporated that into their design. I give them great credit for being part of the team that launched WMAA and put us on the map."
Pat Cwayna, Retired CEO
Grand Rapids, Michigan
Phase 1: 6,100 SF Renovation
Phase 2: 3,100 SF Expansion
Phase 3: 47,000 SF Expansion
Phase 4: 16,000 SF Expansion
Complete