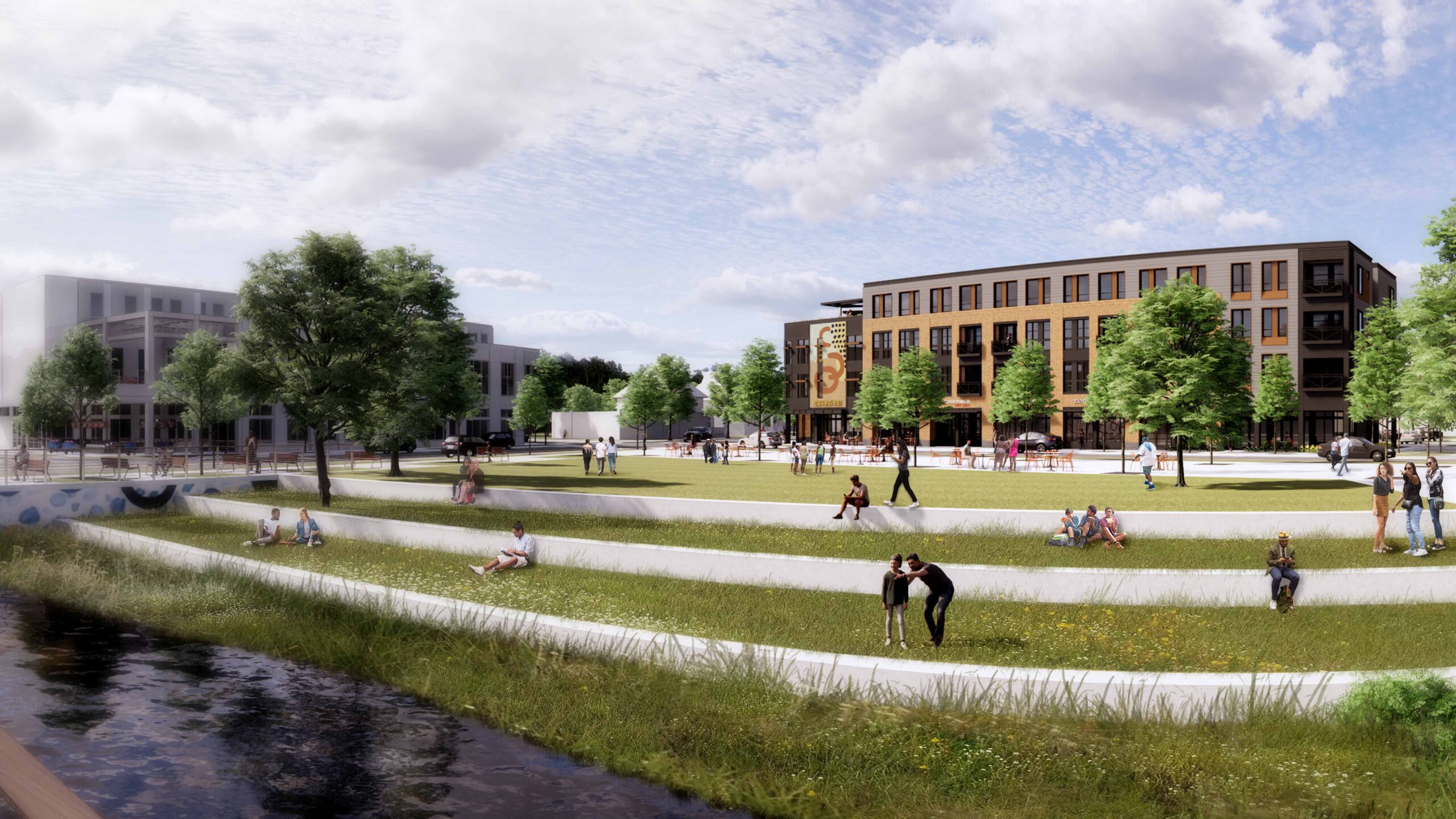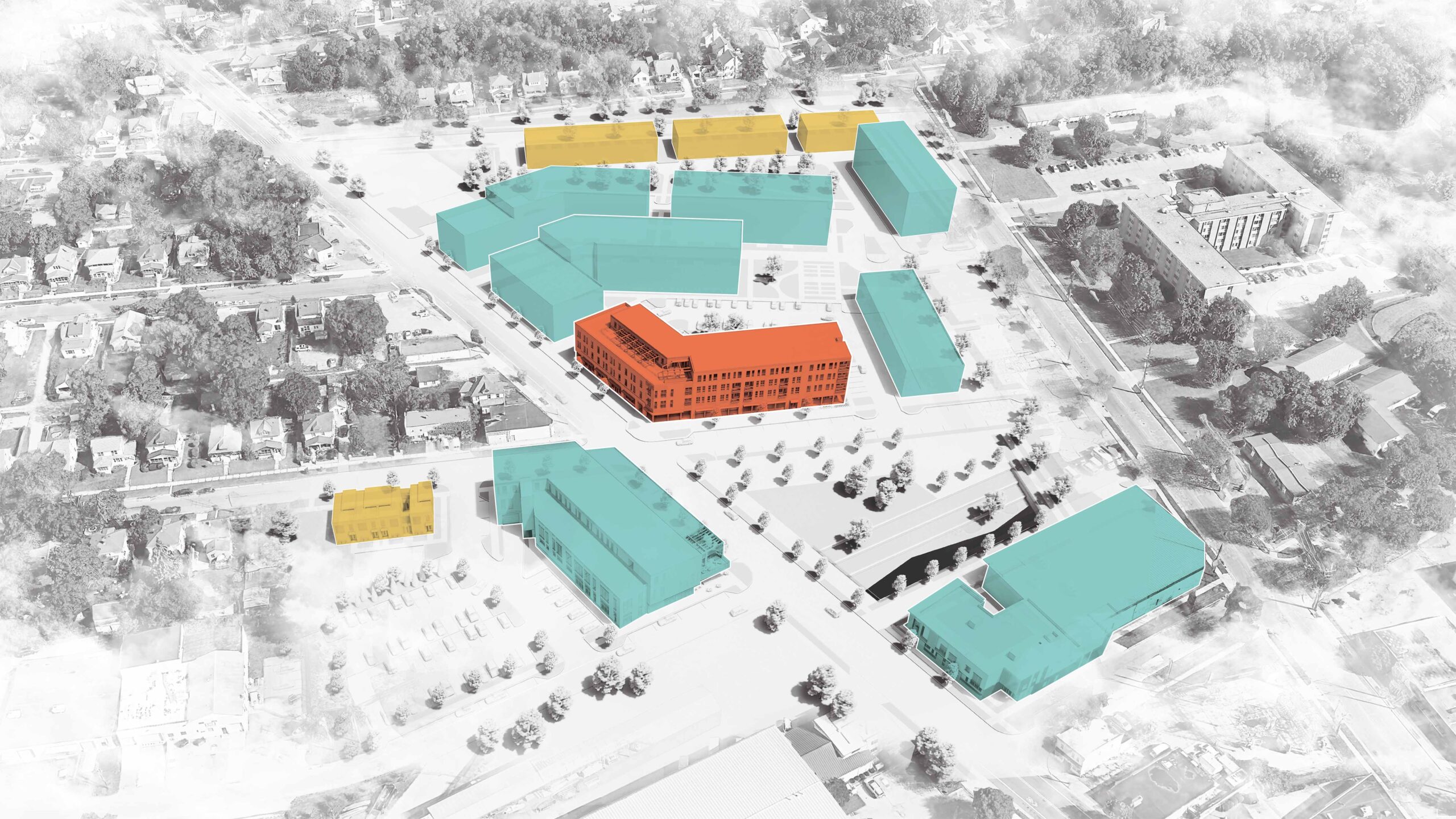 Boston Square Together (BSQ Together) is a mixed-income, mixed-use, and mixed-tenure redevelopment of approximately 9 acres in the Boston Square neighborhood in Grand Rapids. The comprehensive redevelopment will include a community hub with an early learning center, a public park, approximately 60,000 square feet of retail, up to 250 rental apartments, and 20 for-sale town homes. The first phase of the residential development, a four-story, 45-unit mixed-income rental, and mixed-use building.
The basic approach to "re-establish" the significant site in the neighborhood is to focus on creating a fresh, thoughtful, sustainable, and contributing mixed-use experience. A contextual material palette consists of warm-toned brick masonry, cladding material of either fiber cement or metal panel, and areas of pre-finished metal panel accents. The color, tones, and textures are all designed to be "of the area" to capture the vibrant character of the neighborhood.
The BSQ Together team hosted three open houses to gather community feedback. Feedback from these events, from neighborhood residents, business owners, employees, and churchgoers, was used to refine the BSQ Together team's vision for the community and presented to the city council intending to break ground with over 200 units of housing.
Grand Rapids, Michigan
9 Acres, 60,000 square feet for retail, up to 250 apartments, and 20 town homes.
In Design