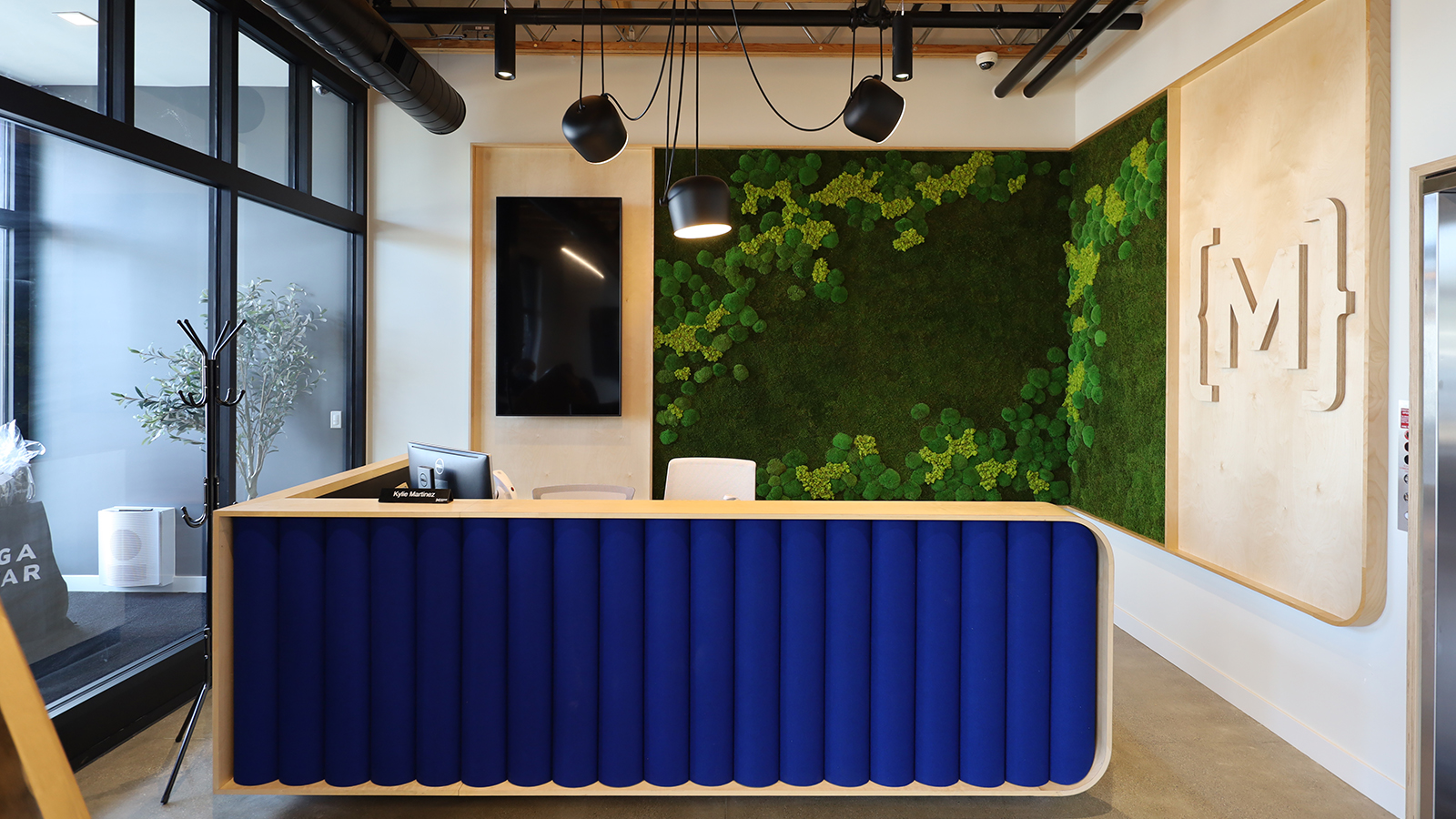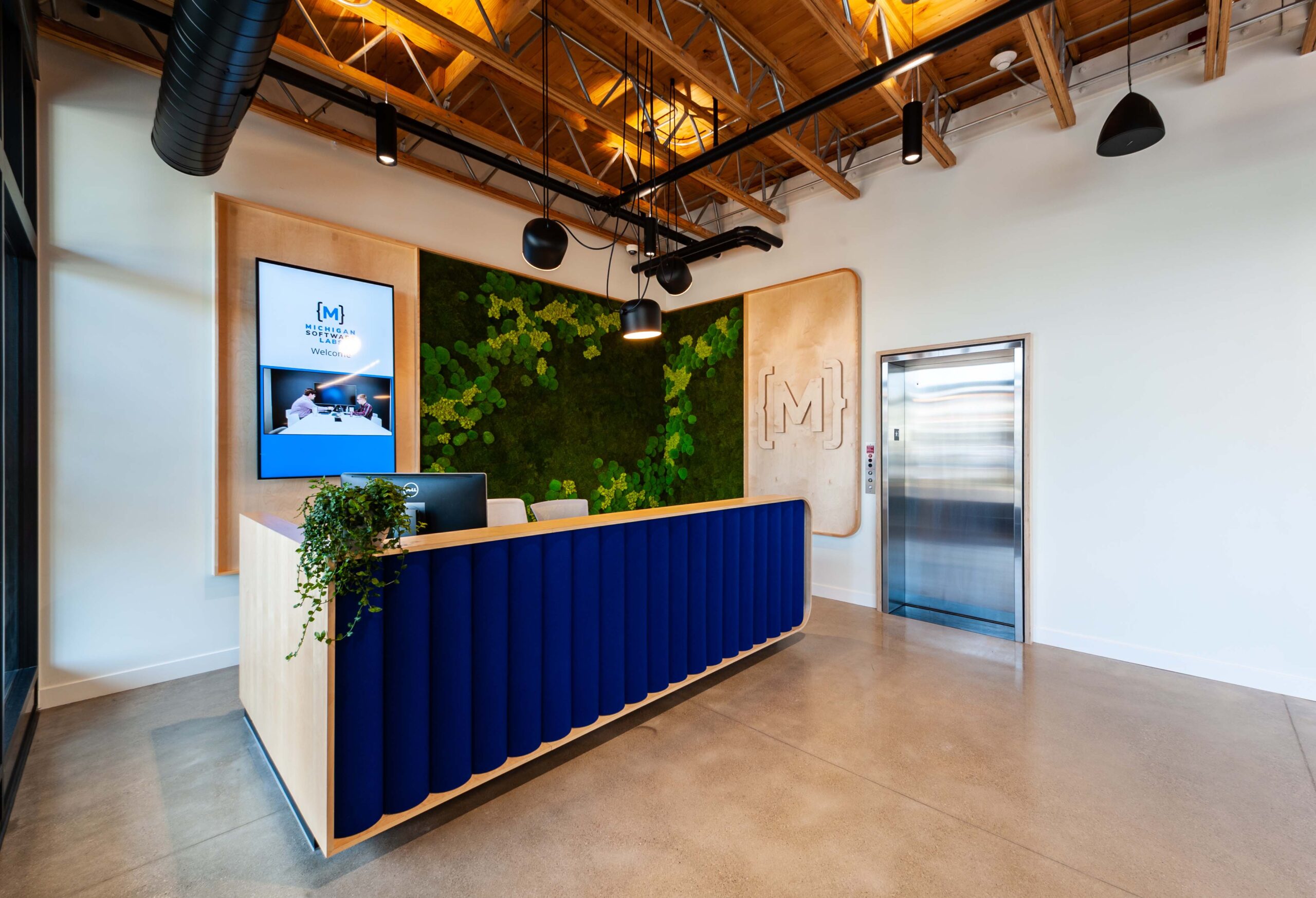 Michigan Software Labs 3.0
Having learned some lessons about their team's work styles while outgrowing two other spaces, the partners at Michigan Software Labs were seeking an office environment for their employees that managed heads-down work, intense collaboration, and rejuvenating play. It was important that those spaces were conveniently connected over multiple floors to promote interactions but discrete enough to reduce distractions.
The design solution revolved around an open, monumental stair at the center of the building that connects all three floors. At the base, the stair opens to the combined Reception and Work Café, a welcoming location for the staff to relax together and with guests. Nearby is a multi-purpose room with flexible walls that allow it to be used for meetings, workshops, and recreation. The upper two floors contain multiple work areas, arrayed about the plan and scaled to not feel like a vast open office. Between the work areas are a series of supporting conference rooms, enclaves, and phone booths, outfitted with the latest technology, facilitating internal and external communication. At the top, the stair connects to a large rooftop balcony overlooking the Thornapple River that the team uses to connect with each other and the community. Tying the spaces together is a consistent finish palette and details befitting a tech company and inspired by their branding.
---
Client Endorsement:
"It was so great to work with Integrated Architecture. Our new office building turned out amazing. We are so appreciative of their expertise and attention to quality. We highly recommend Integrated Architecture. The care and dedication from Nate Umstead, Kristin Dorais, and the IA team are outstanding."
Mark A. Johnson, MBA
Co-founder and Managing Partner
Ada, Michigan
14,000 Square Feet
Complete