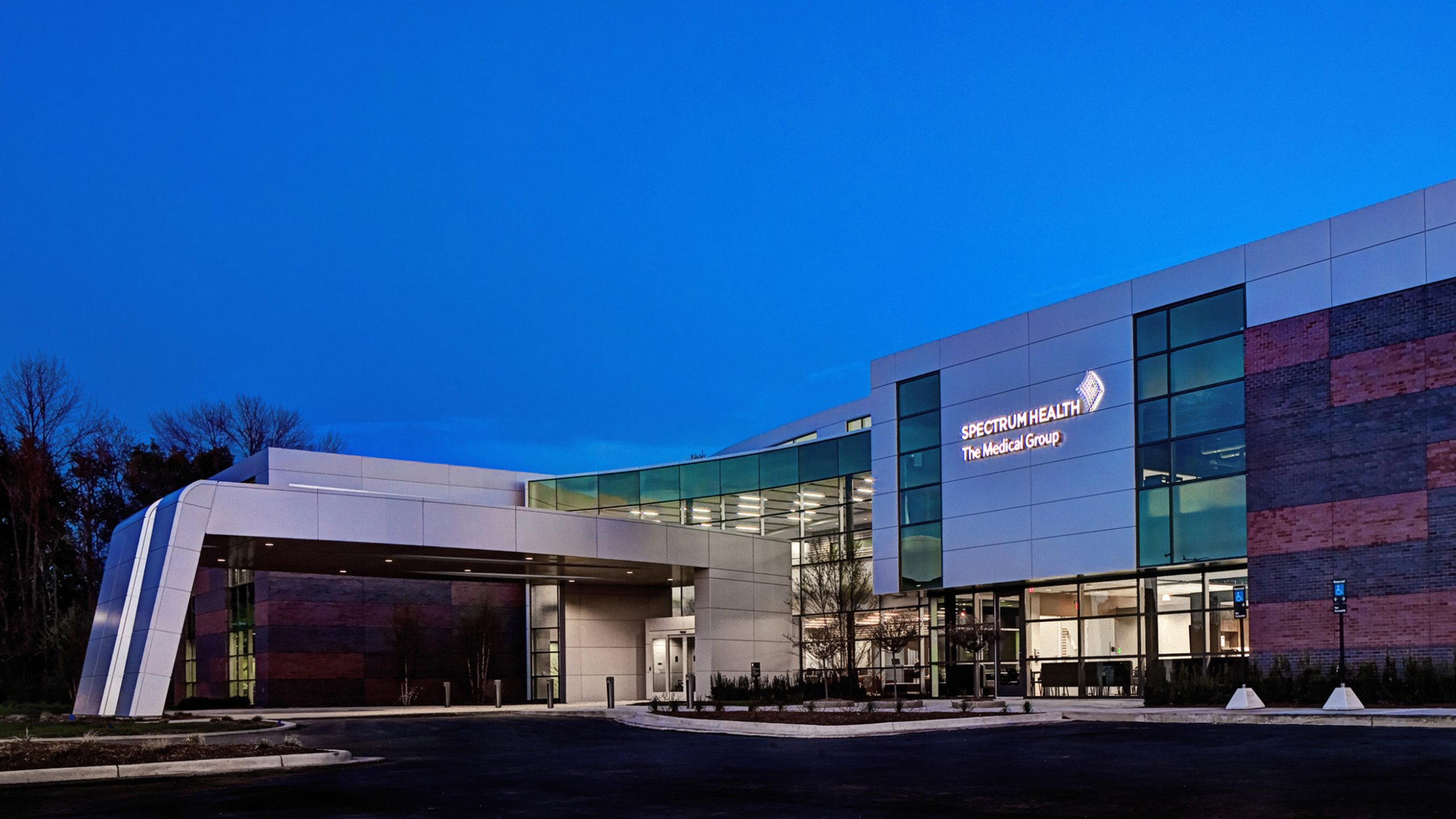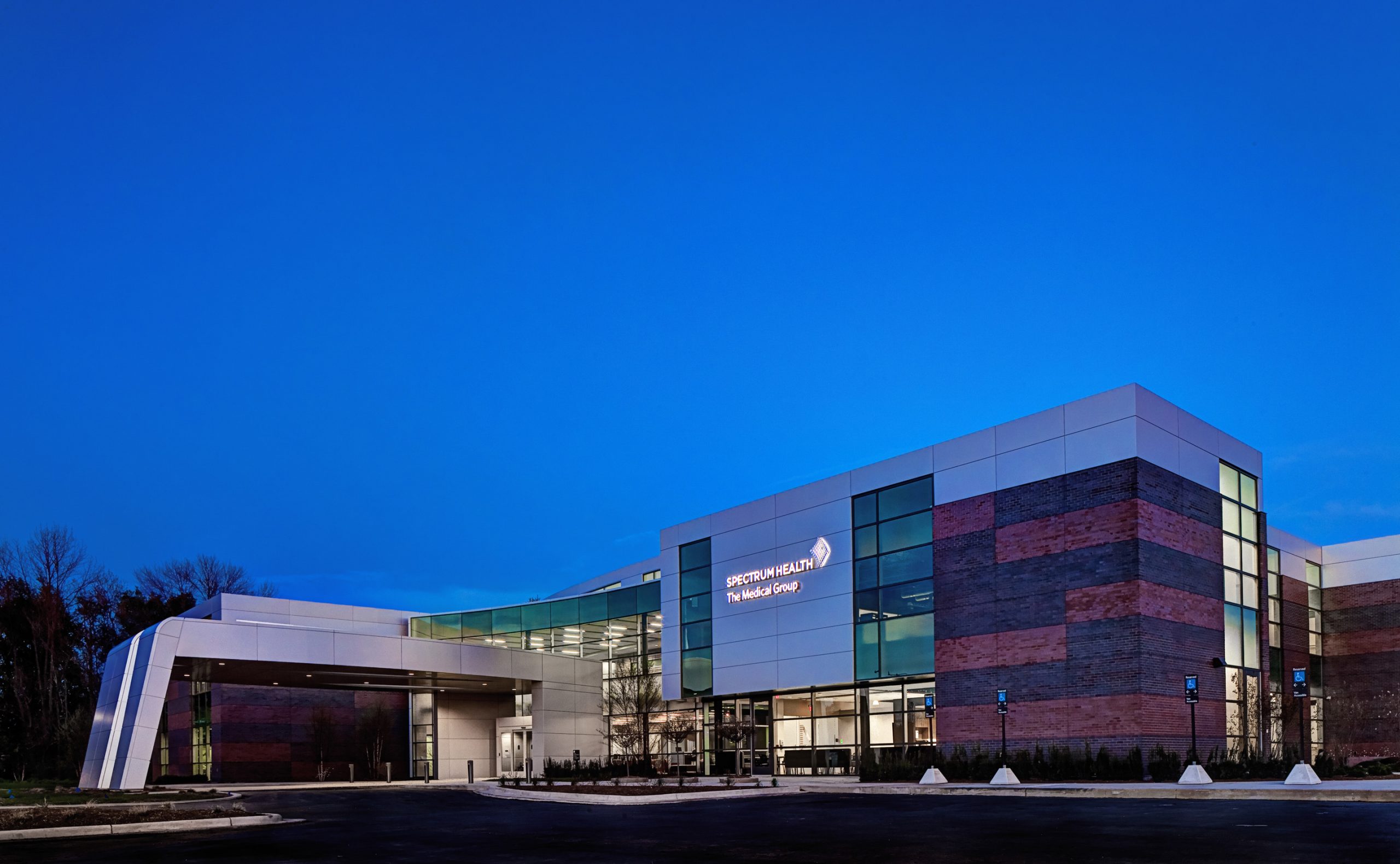 Spectrum Health Integrated Care Campus Holland
Architectural landmarks create intuitive wayfinding and soften the facility's institutional character. The two-story, light-filled lobby offers a welcoming concierge and numerous registration bays. Six seating zones, identified by super numerical graphics and easily seen from the room, define the waiting areas and guide patients/families. Visitor flow moves from the waiting areas to the patient-care areas passing through a sizeable wood-clad wall, creating a warm, welcoming architectural landmark in the building's central core. The building's open ceilings, windows at the end of hallways, and views of the wood-clad wall aid in wayfinding. These features help to demystify the patient experience and provide relief from typical enclosed corridors.
Healthcare providers' desks are steps away from patient care areas. An open-office arrangement with abundant natural light and views to the out-of-doors creates a healthy work environment while encouraging collaboration and communication.
Holland, Michigan
57,000 Square Feet
Complete