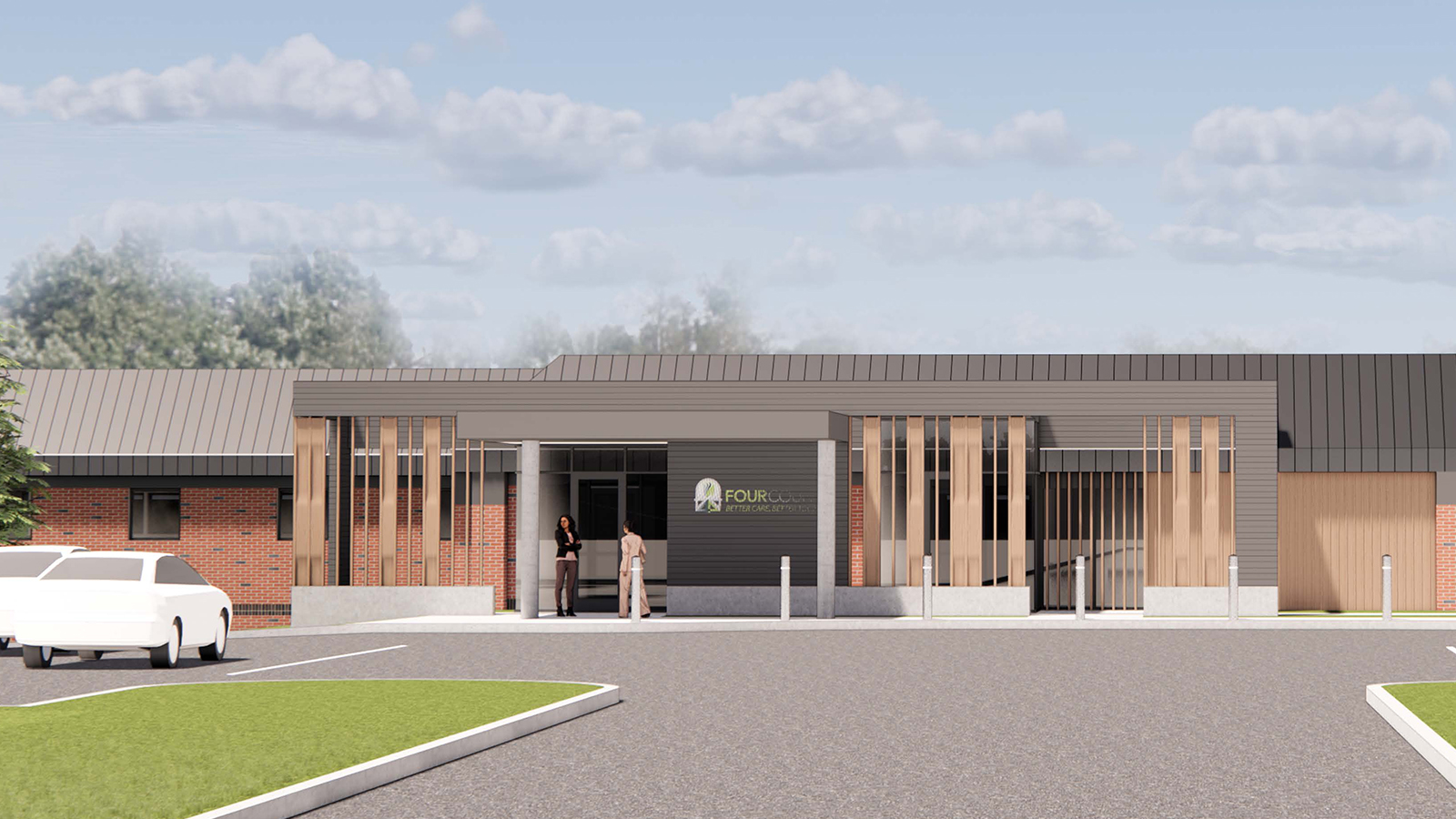 Four County Behavioral Health Center – Peru
Four County is a non-profit Community Mental Health Center serving the communities of rural North Central Indiana. With continued growth and efforts to help the rural communities of North Central Indiana, Four County is expanding services at its established location in Peru, Indiana. IA is providing site and building design for the renovation of the 21,000 square foot (SF) two-story existing building. The building's program supports a new Behavior Health Facility that includes a Crisis Stabilization Unit (CSU), an Adult and Adolescent Care Unit (ACU), an Outpatient / Medical Clinic, and administrative offices.
The renovation of approximately 13,000 SF of the existing facility includes new Adult Care and Adolescent Inpatient Care Units. Also included is the relocation of the existing outpatient clinic to the existing space. The Adult and Adolescent Care units will also include approximately 3,000 SF of outdoor space.
Peru, Indiana
34,000 Square Feet
In Construction