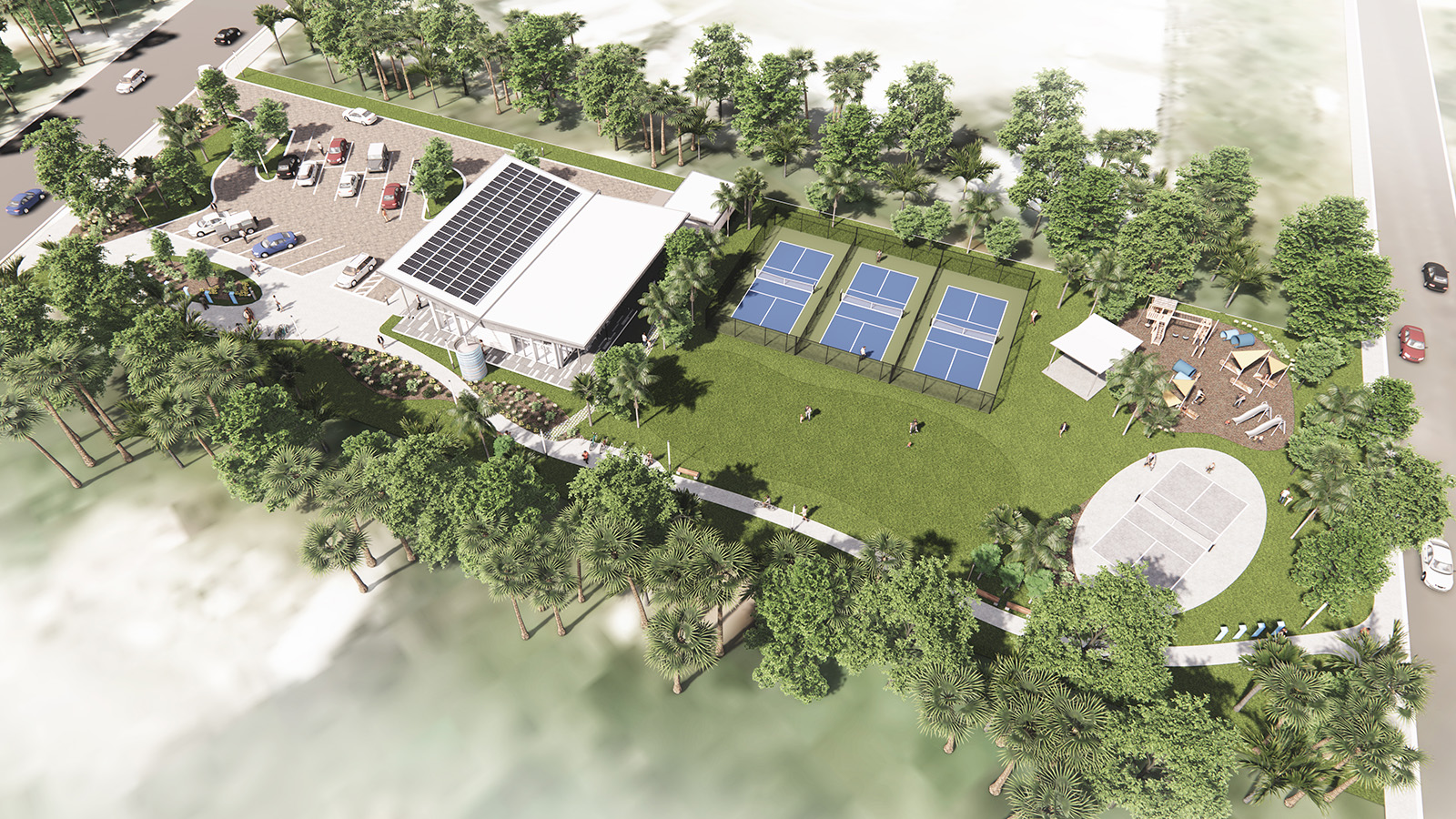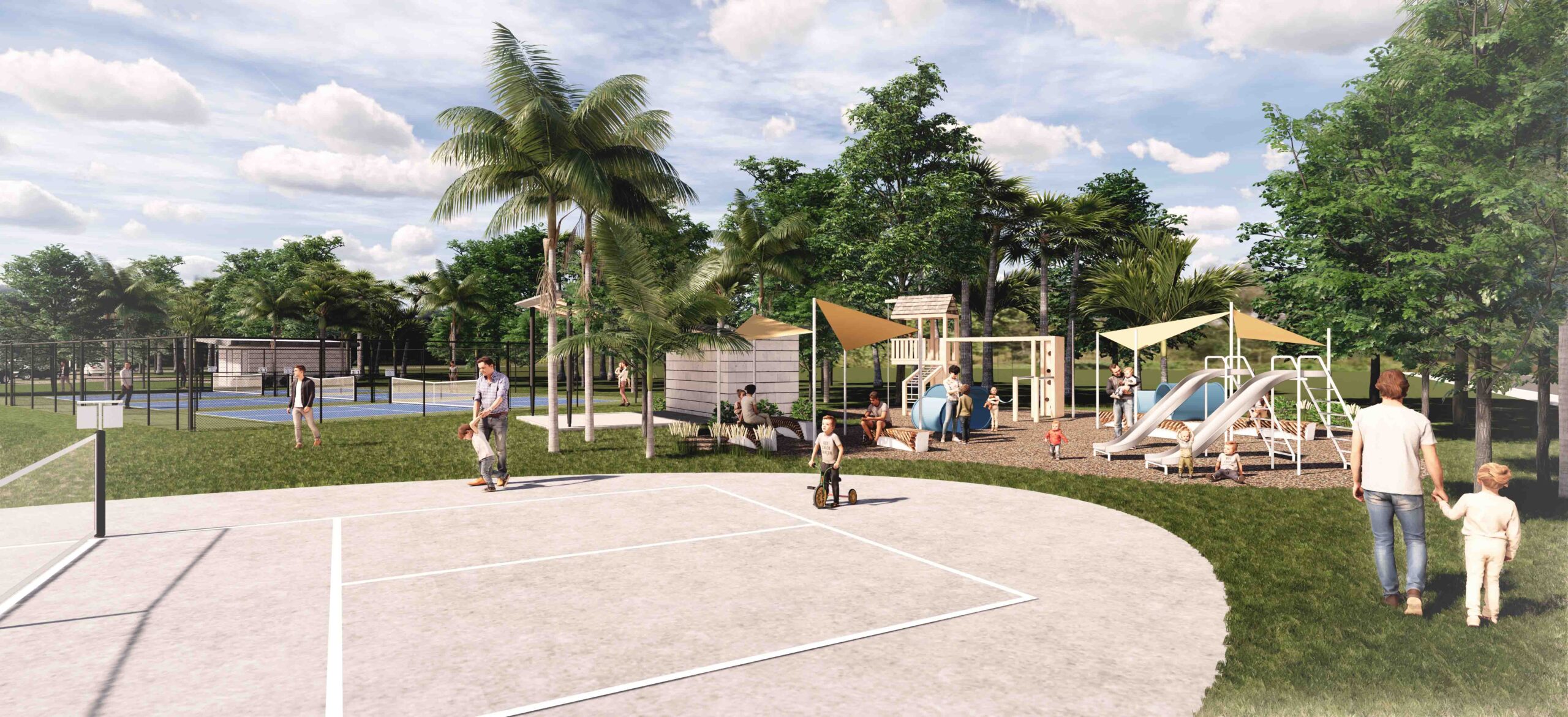 The Islamorada Foundation created a community focused opportunity for the Islamorada neighborhood. The benefits will be seen in 3 ways – prevent further commercial development by preserving this site, protecting a vital parcel of Upper Matecumbe Key land for community benefit, and removal of a blighted (eyesore) parcel in the Upper Matecumbe Key Corridor.
Phase I (Complete) – Land purchase, removal of existing 8200 sf building, extensive invasive vegetation removal, existing tree maintenance, site clean up.
Phase II (Current) – Open Space for outdoor activities and community gatherings, playground with shade features, Pickleball court(s), public restroom, public drinking fountains, 20+vehicle parking lot, park benches, bicycle racks and education /information kiosks, monitor invasive and exotic vegetation, and increase vegetation of native species (grasses, shrubs, understory and canopy trees).
Phase III (Future) – Small community activity center / support building for The Islamorada Foundation.
Islamorada, Florida
Building 2960 Square Feet
Site 60,530 Square Feet (1.39 Acres)
In Construction