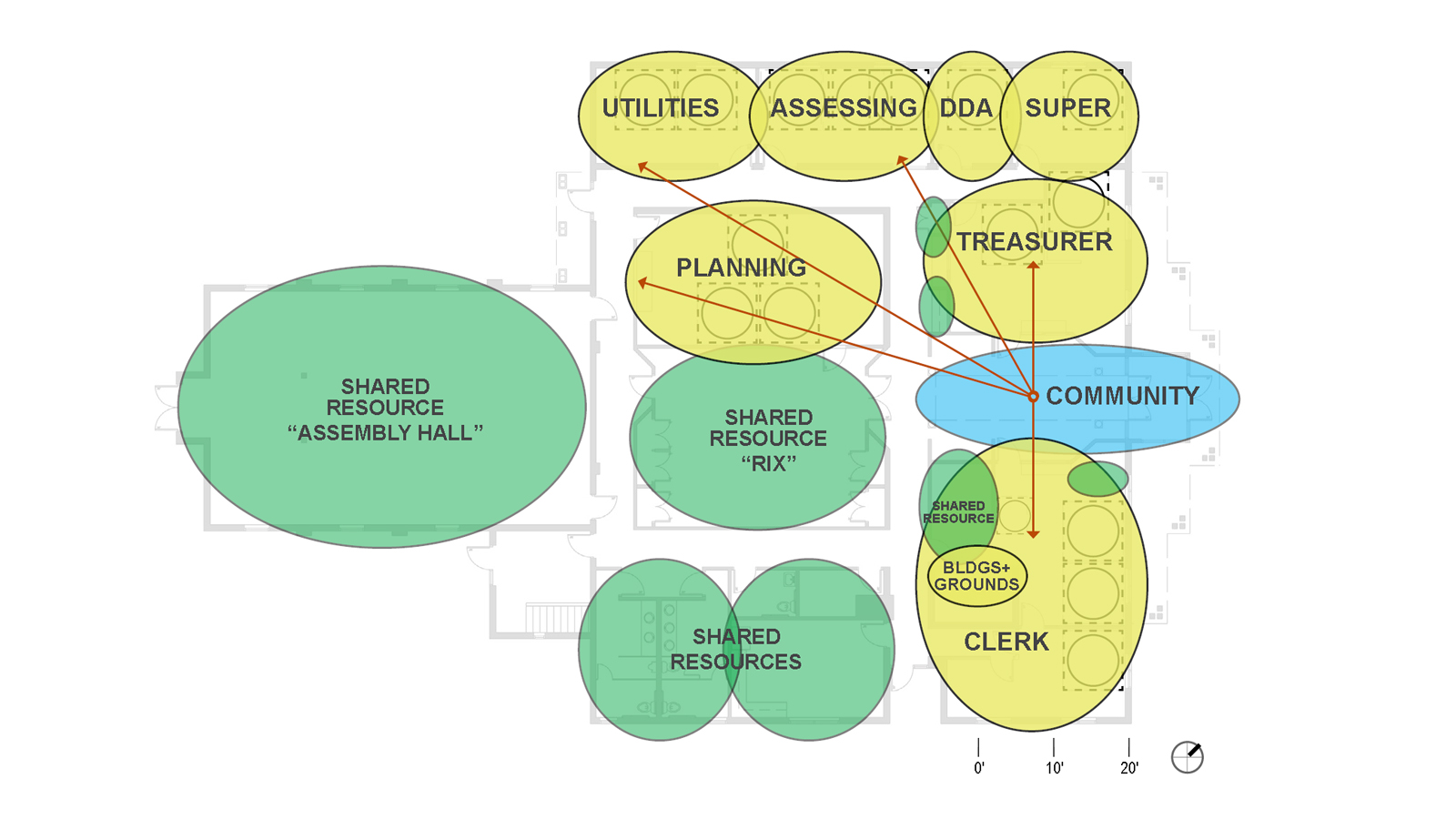 Ada Township Space Needs and Facility Study
Ada Township hired integrated Architecture to lead a multi-disciplinary professional study focused on facility space utilization. IA guided the Township through an inclusive DISCOVERY process to define current and future state conditions for multiple Ada Township facilities. The project started with the IA team presenting the proposed process to the Ada Township Planning Commission so that the steps and outcomes could be clearly understood and supported.
The process included numerous work sessions with Ada leadership and site audits to assess site conditions, structural status, ADA compliance, building engineering systems, space utilization, and community/staff experience. The process continued with community interaction and interviews with each township department associated with the study. With the current state information gathered and an understanding of future state requirements, the IA team produced planning options and conceptual layouts with associated costs in a final report presented to the Planning Commission and the public. The report was clear and concise, providing the Township with the necessary data to make timely decisions regarding their aging facilities and future planning.