Where Learning and Business Connect
Learning and business happen everywhere, not just in the classroom; and that's just the way Davenport University's faculty and staff envisioned the educational process at the Donald W. Maine College of Business. Collaborative from the start, students and faculty had a hand in creating an environment that transcends traditional classroom learning into an education space that simulates today's business offices. The building uses the design tenets found in progressive corporate environments such as natural light, flexibility and collaboration, and modularity to create energetic spaces that support the learning process.
The Heart of the Building
Students are immersed in a relevant business workplace that promotes new models of business education preparing them to transition to the corporate world after graduation. The HUB promotes community, impromptu interactions, and connectivity with the atrium providing views to student-controlled meeting enclaves, open offices for faculty, and outside to the University's Lettinga Campus. The HUB's open environment fosters communication and teamwork. The connective space features a café and tech center.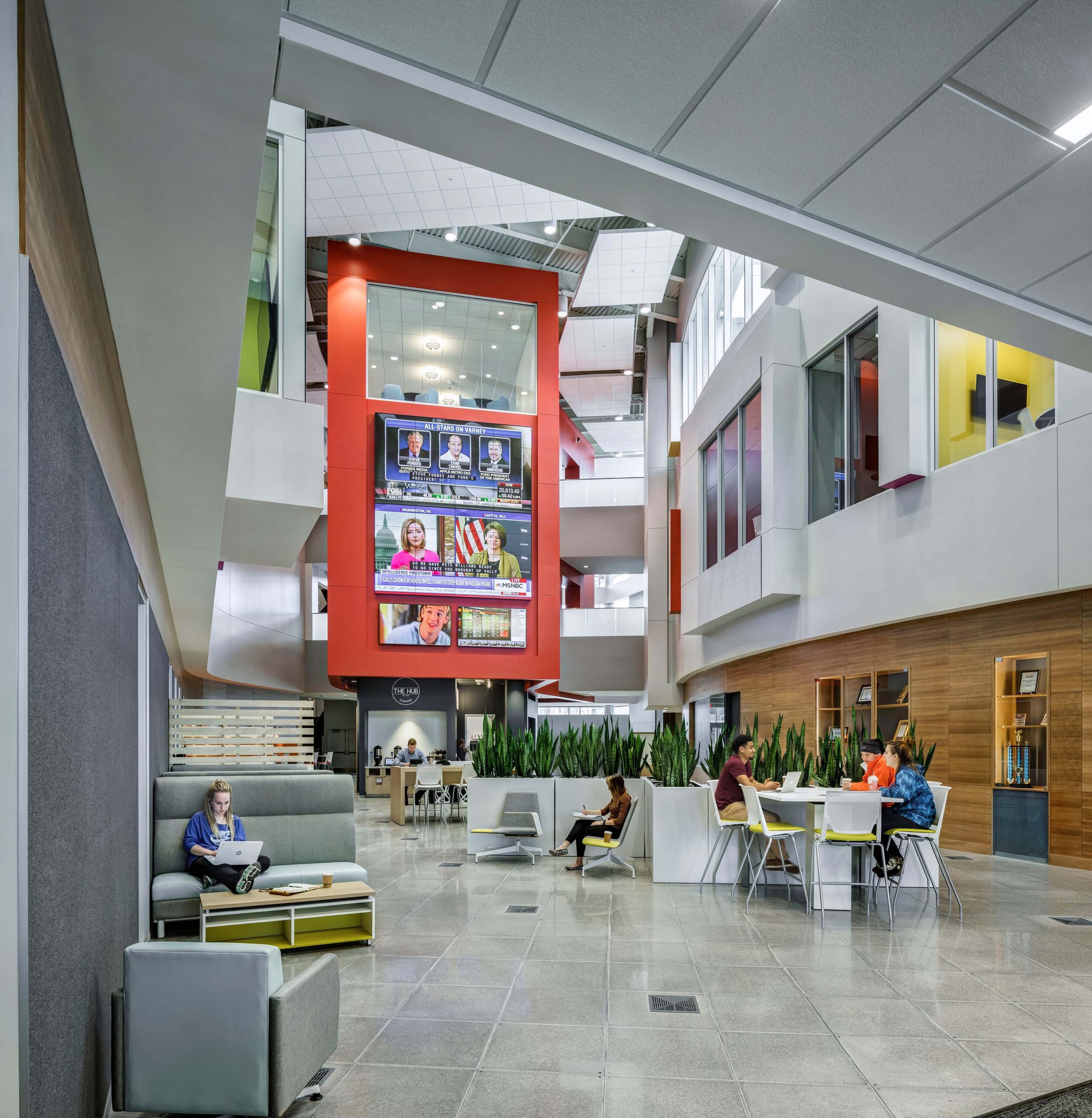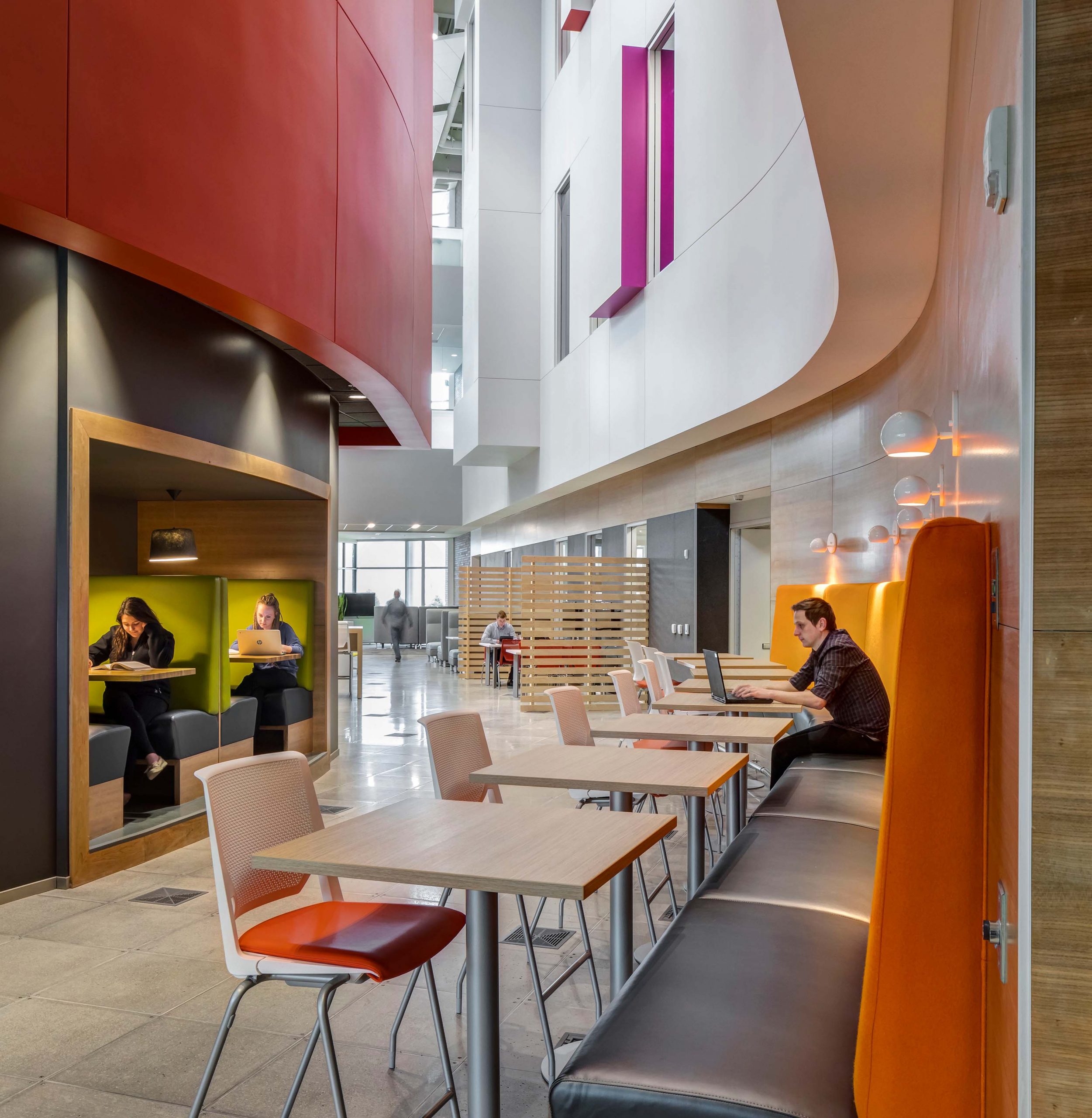 Finding Alternatives
Instruction, learning, and collaboration are not always in a typical classroom. The Living Room, in the HUB, offers a more casual environment where students and instructors can use and reconfigure open space areas loaded with movable furniture and technology options to suit their group needs at any moment.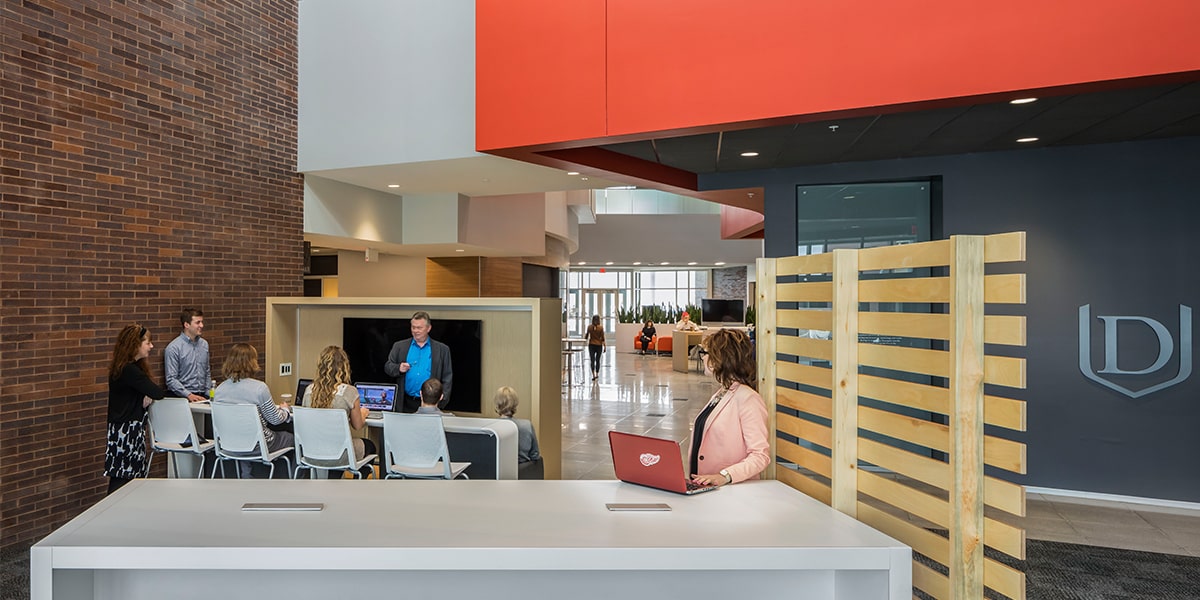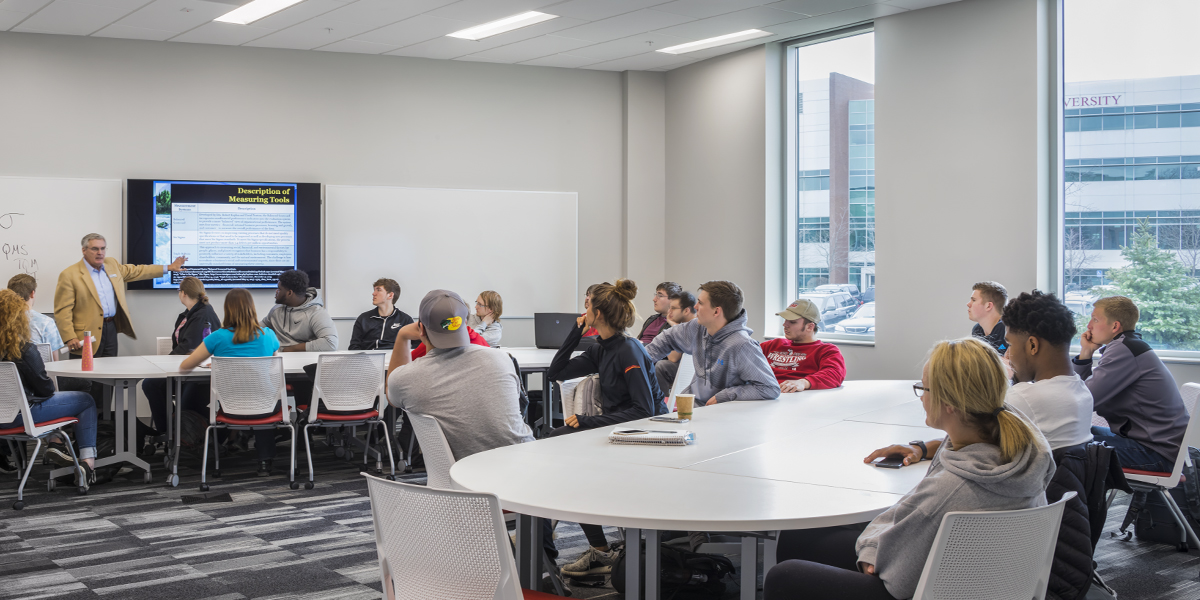 The Power of Choice
Student-controlled meeting enclaves are flexible private spaces for studying, meetings, and collaboration. Each room equipped with monitors and technology options. These bright, colorful spaces visually connect with the active open space of the HUB.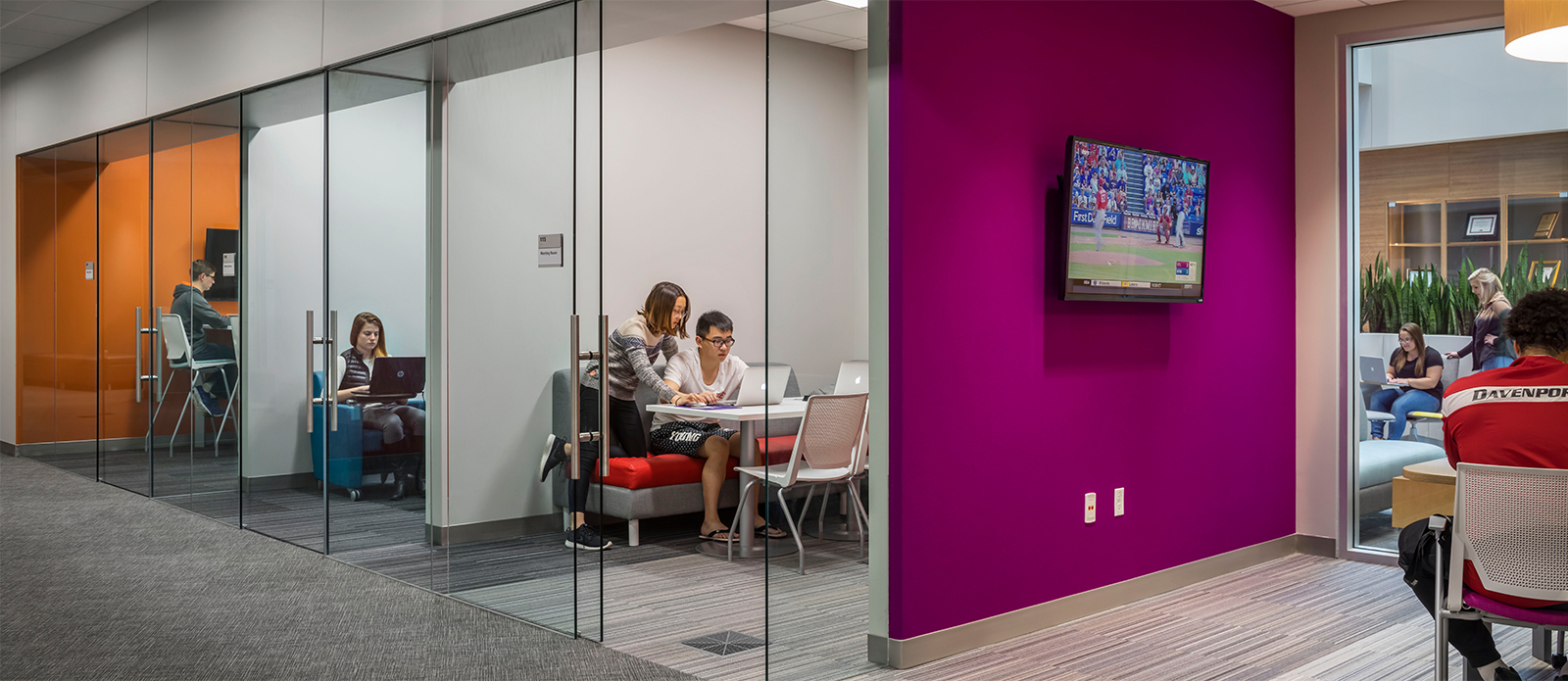 A Sustainable Start
Davenport University's Donald W. Maine College of Business is LEED Silver with sustainable attributes such as abundant natural light, highly efficient under-floor air distribution system, low-flow plumbing fixtures, high efficiency LED lighting, and products with high recycle-content and low-VOC interior finishes.